Bayan faults gov't for NCR's dismal readiness for Ulysses
METRO MANILA MORE PREPARED FOR SUPER TYPHOON ROLLY
MANILA, Philippines — It seemed that the national government failed to prepare and properly warn local governments and residents of Metro Manila for Typhoon Ulysses, as an activist group observed that the region was more ready when Super Typhoon Rolly struck.
Bagong Alyansang Makabayan (Bayan) explained on Friday their observations and other people's opinions point towards the national government not being too cautious of Ulysses compared when Rolly battered Bicol Region and Southern Luzon.
"Was the government really prepared? Were the people properly informed?  There was a marked difference in the alertness in relation to super-typhoon Rolly and the powerful typhoon that was Ulysses," Bayan secretary general Renato Reyes said in a statement.
"The morning of November 12 gave us flashbacks of Ondoy in Marikina, Pasig and Rizal. The nation was surprised to see so many people on their roofs needing rescue from massive floods. The LGU's were overwhelmed by the number of people who needed to be evacuated because of the floods," he added.
Had the national government emphasized warnings from the state weather bureau that massive floods may occur in Metro Manila especially to its east, Reyes believes people who suffered the same fate during Typhoon Ondoy's onslaught in 2009 would surely evacuate.
"We believe that the survivors of Ondoy and Habagat will have no problem evacuating early had they known of the extent of flooding. They have experienced the worst trauma from the floods and it will not take much to convince them to leave their homes," Reyes claimed.
"Such warnings from the national government apparently did not come, or at least did not come soon enough," he noted.
Reyes' assertions came after the Office of Civil Defense (OCD) claimed that they were not caught flat-footed by Typhoon Ulysses' destructive nature and heavy rains that caused flooding.
Instead, OCD deputy administrator and Assistant Defense Secretary Casiano Monilla said that the issue of people being stranded in their homes due to flooding as high as two-story buildings is due to the refusal of some residents to heed evacuation orders.
But in Vice President Leni Robredo's visit to an evacuation center in Rodriguez, Rizal on Thursday, evacuated residents claimed that no one came to rescue them, which contradicted OCD's claim.
After making landfall thrice, Ulysses crossed Central Luzon. However, its eyewall — where strong winds and heavy rains are generated — hit Metro Manila.
As a result of previous and successive storms, waters from the higher areas of Rizal province trickled down to Marikina and Pasig's tributaries.  Water levels at the Marikina river rose to over 21.5 meters on Thursday morning.
Aside from floods along roads and highways and the inaccessibility of some areas, this also meant that rains from Ulysses and other storms caused water levels higher than what Ondoy brought.
While Reyes acknowledged that the Philippine Atmospheric, Geophysical and Astronomical Services Administration (Pagasa) had warned the country early on about the possibility of massive floods due to Ulysses — he said that these were not taken as a grave threat as no high alert was issued by the National Disaster Risk Reduction Management Office (NDRRMC).
But when Rolly arrived — which only grazed Central Luzon and Metro Manila as it headed to provinces of Camarines Sur, Albay, and Catanduanes — high alerts were issued.
"Unlike Rolly where the public in Metro Manila was on high alert, and with the region placed under signal number 4, it appears that no such high alert happened for Ulysses. The NDRRMC Twitter page for the period showed general storm surge and typhoon advisories but none that would indicate the magnitude of flooding that could be experienced in many areas," Reyes explained.
"Information from evacuation centers shows that people were caught by surprise by the sudden rise of waters in their communities.  The response time needed to rescue trapped residents and the early morning appeals for rubber boats showed that rescue units and equipment may not have been pre-positioned in the areas worst hit by flooding," he added.
Reyes thinks that NDRRMC should be investigated whether OCD's government's claims asking people to evacuate earlier was true — because they and a lot of people believe that the earlier warnings did not call for an evacuation.
"This claim needs to be investigated further because it appears that early warnings and pre-emptive evacuations did not take place in many areas and the NDRRMC itself did not stress the need for such. It would be wrong to simply lay the blame on the typhoon victims," he added.
Subscribe to our daily newsletter
Click here for more weather related news.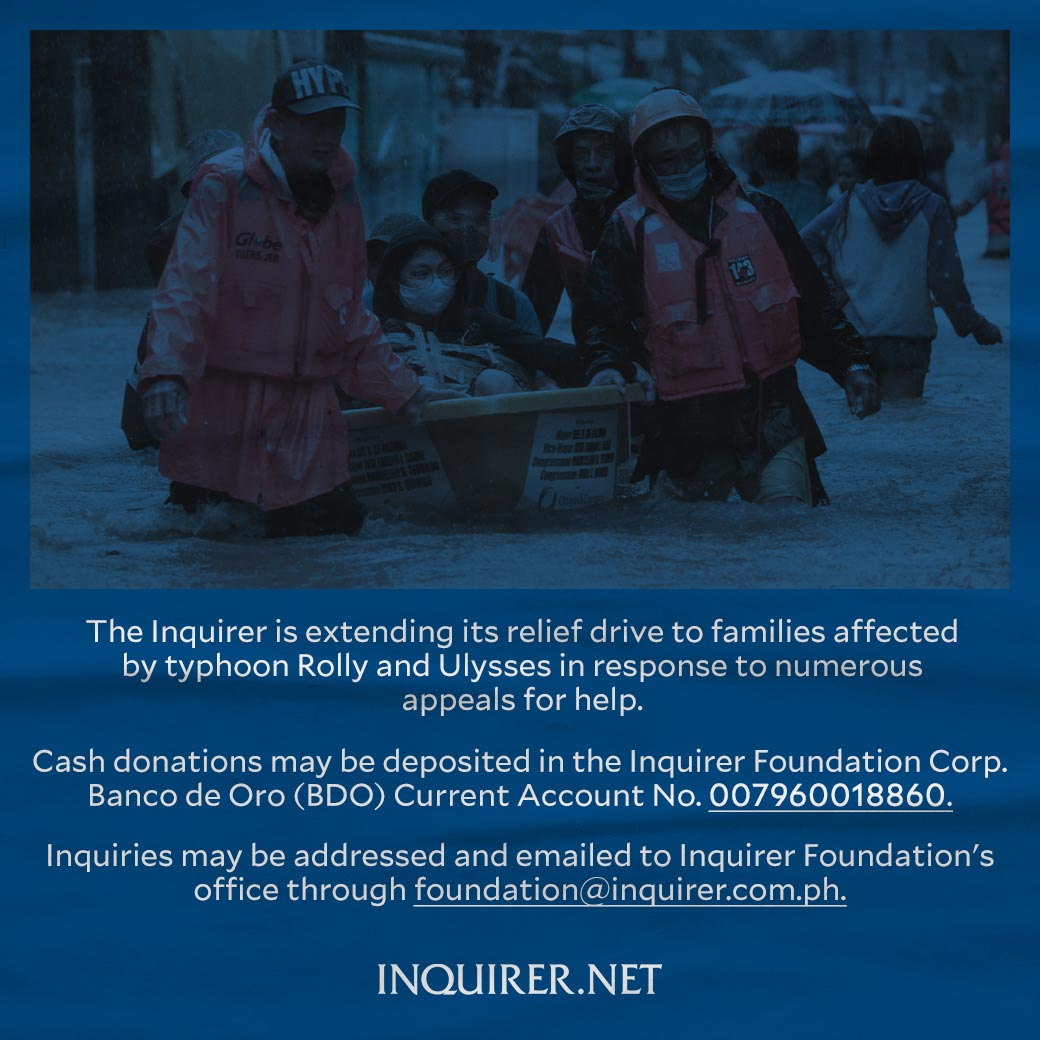 Subscribe to INQUIRER PLUS to get access to The Philippine Daily Inquirer & other 70+ titles, share up to 5 gadgets, listen to the news, download as early as 4am & share articles on social media. Call 896 6000.