Palace denies Duterte 'trivializing' plight of Ulysses victims
MANILA, Philippines — President Rodrigo Duterte is not trivializing the plight of victims of Typhoon Ulysses when he said that he would like to swim with them in the floodwaters, Malacañang said Friday.
"Ang mga ayaw lang talaga kay Presidente ang nagsasabi niyan dahil ang talagang mensahe ng Presidente ay 'nakikiisa ako sa lahat ng naging biktima nitong bagyong ito,'" Duterte's spokesman Harry Roque said in a televised press briefing.
(Only those who really don't like the President say that because the President's real message is 'I sympathize with all the victims of this typhoon')
In his televised public address on Typhoon Ulysses on Thursday afternoon, Duterte said he wanted to "swim" with the victims of the typhoon to supposedly share their agony but he claimed that his security aide and doctors are preventing him from doing so.
Duterte issued the statement in defense of #NasaanAngPangulo (Where is the President), which once again trended on social media as netizens questioned his absence amid strong winds and rains in Metro Manila and other parts of Luzon.
His remarks, however, drew criticisms with some online users pointing out that they do not expect the popular leader to swim in the floodwaters to show that he was proactively addressing the crisis.
Typhoon Ulysses brought severe flooding in Metro Manila, particularly in Marikina City, and other parts of Luzon which victims said is comparable to the onslaught of Ondoy in September 2009.
According to Roque, the government has some P3 billion for recovery after the country reeled from the effects of a number of cyclones in recent weeks.
So far, 14 people have died due to Ulysses. However, rescue teams led by the military has already recovered 39 cadavers as of Friday morning.
Roque explained the bodies need to be validated by the concerned local government units to be added to the official Ulysses death toll.
EDV
Subscribe to our daily newsletter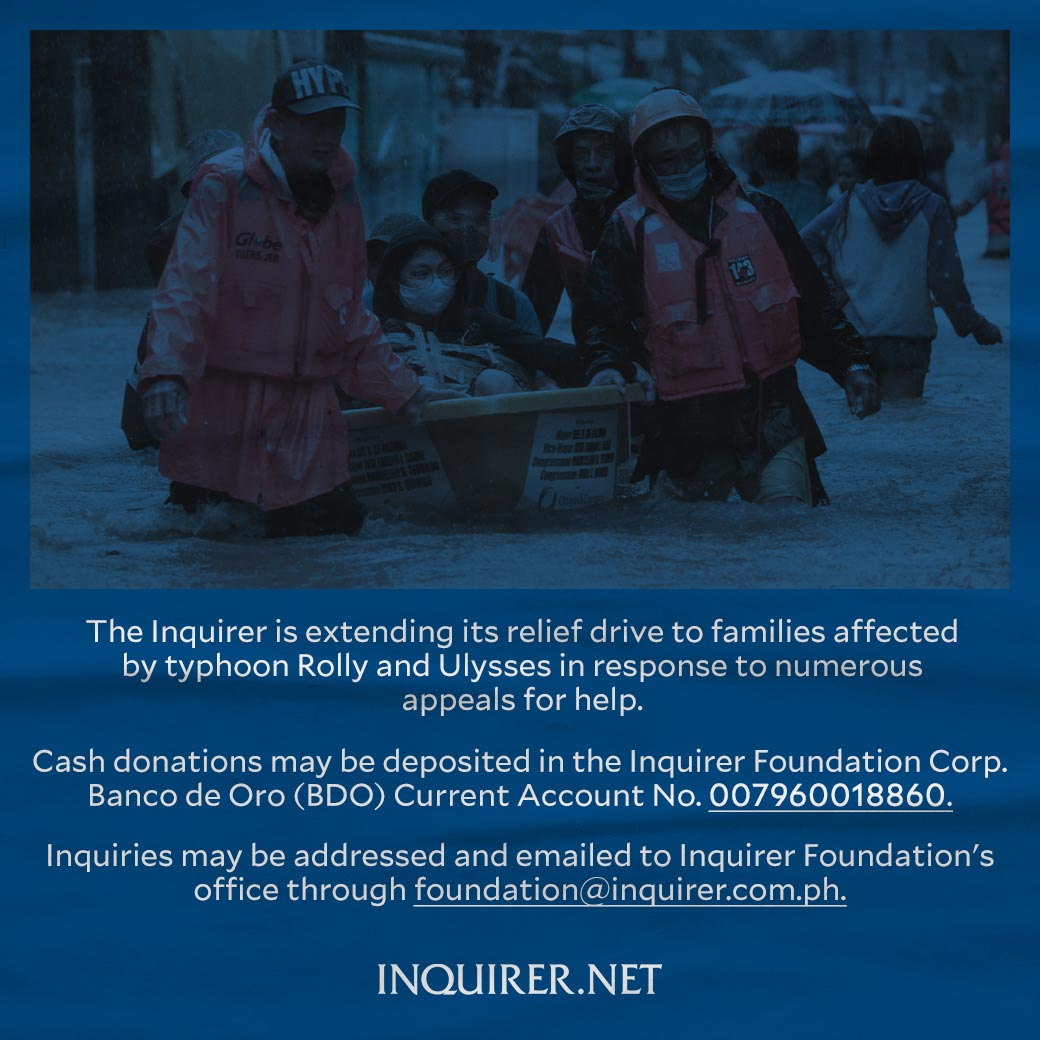 Subscribe to INQUIRER PLUS to get access to The Philippine Daily Inquirer & other 70+ titles, share up to 5 gadgets, listen to the news, download as early as 4am & share articles on social media. Call 896 6000.