WATCH: Waters rush across the Manggahan floodway after rains due to Ulysses
MANILA, Philippines — Waters from the Marikina River rushed toward the Manggahan floodway of the Pasig-Marikina flood control project after the eyewall of Typhoon Ulysses hit various parts of Metro Manila and Rizal province.
Videos from Radyo Inquirer showed raging water currents smacking into the floodgates that link the Marikina River to the Manggahan floodway, a system that ejects water towards the Laguna Lake.
Due to relentless rains even before Ulysses — rainfall brought by the previous typhoon — water from the higher lands in Rizal province like Antipolo, Tanay, and Baras trickled down to the Marikina River.
Earlier, Marikina River's water level went above 21.5 meters, which is higher than the water levels brought by Typhoon Ondoy in 2009. [ac]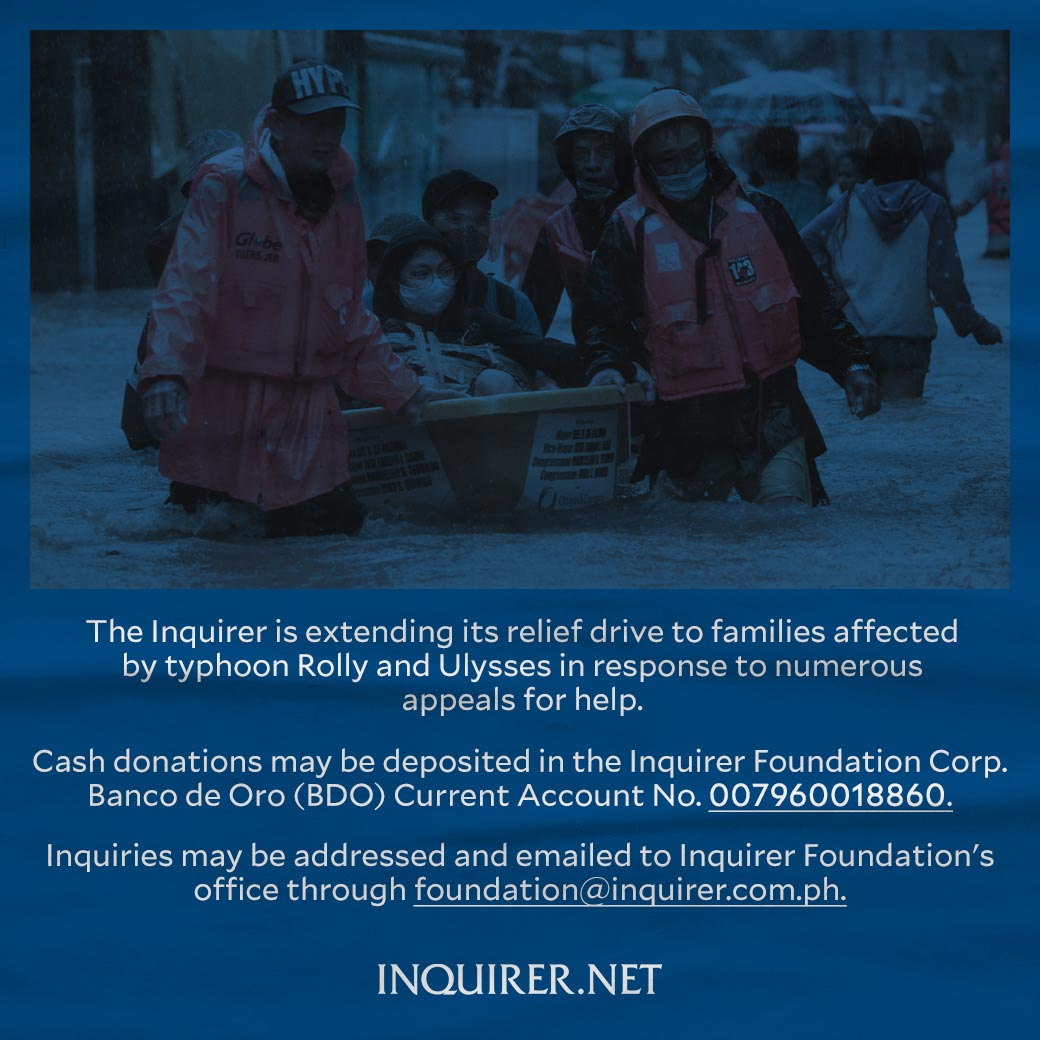 Subscribe to INQUIRER PLUS to get access to The Philippine Daily Inquirer & other 70+ titles, share up to 5 gadgets, listen to the news, download as early as 4am & share articles on social media. Call 896 6000.