Gov't work, classes in Metro Manila, Luzon regions suspended on Friday
MANILA, Philippines — Malacañang has suspended government work and public school classes in all levels in Metro Manila and several other Luzon regions on Friday after the onslaught of Typhoon Ulysses.
In a statement Thursday, presidential spokesperson Harry Roque announced the suspension of work in all government offices and classes in public schools at all levels in Regions I, II, III, Calabarzon, Mimaropa, Bicol region, Cordillera Administrative Region, and the National Capital Region upon the recommendation of the National Disaster Risk Reduction and Management Council (NDRRMC).
Government agencies whose functions involve the delivery of basic and health services, preparedness / response to disasters and calamities, and/or the performance of other vital services shall continue with their operations and render the necessary services, Roque said.
"We leave the suspension of work for private companies, offices, and schools to their respective heads' discretion," he added.
The Palace further asked the public to continue their regular monitoring of weather advisories and government announcements.
Typhoon Ulysses brought severe flooding in Metro Manila and other parts of Luzon which some officials said is comparable to the onslaught of Ondoy in September 2009.
EDV
Click here for more weather related news.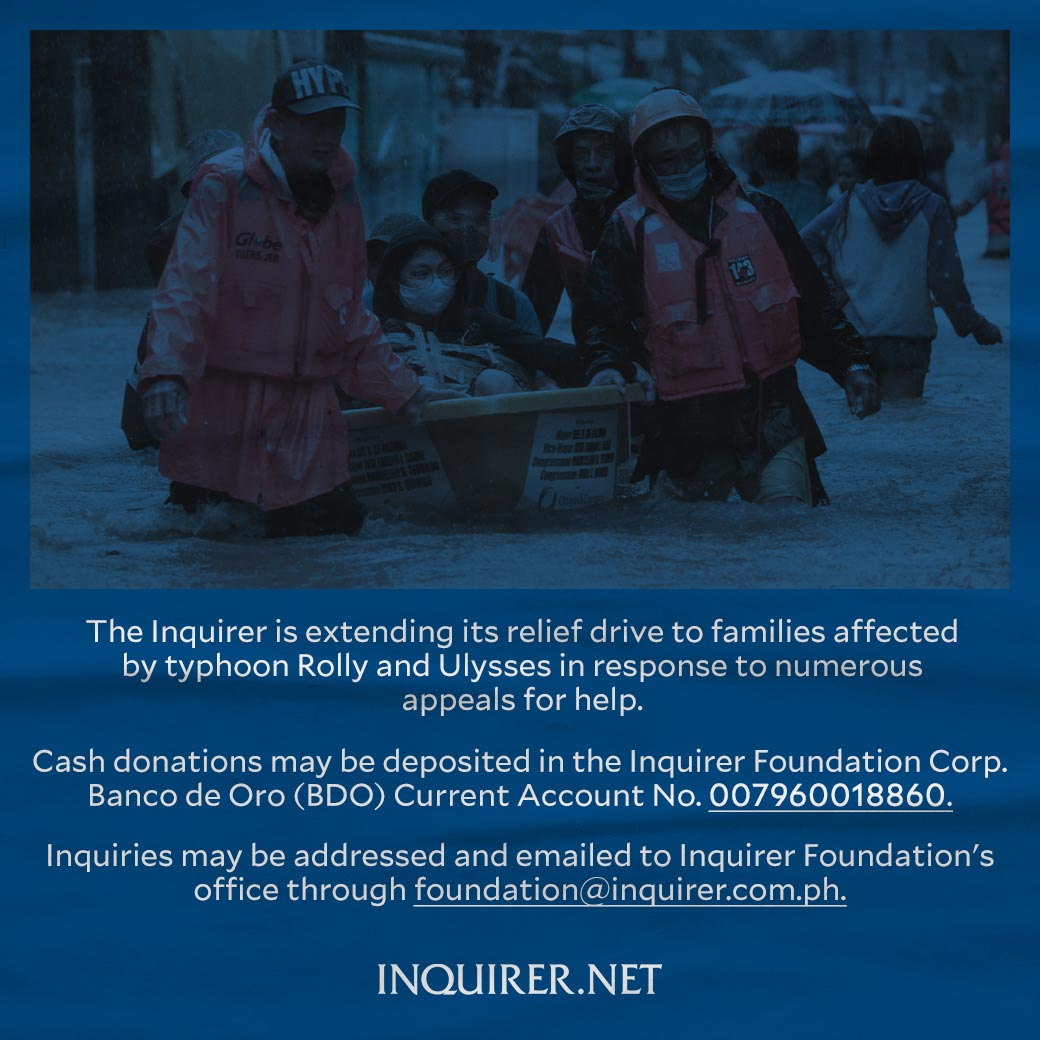 Subscribe to INQUIRER PLUS to get access to The Philippine Daily Inquirer & other 70+ titles, share up to 5 gadgets, listen to the news, download as early as 4am & share articles on social media. Call 896 6000.