Ulysses forces 2,500 families in Isabela province to flee homes
CITY OF ILAGAN –– At least 2,500 residents in Isabela province were evacuated on Thursday at the height of Typhoon Ulysses that triggered widespread flooding in low-lying villages, officials said.
City information officer Paul Bacungan said most of the displaced families reside in vulnerable areas in this city, where floodwater isolated 10 villages in the forest area.
"Relief goods were prepositioned, while disaster rescue teams were dispatched to each area," Bacungan told the Inquirer.
The other displaced families were from the towns of Maconacon, Palanan, Dinapigue, Quezon, San Guillermo, Echague, and Jones, said Jimmy Rivera, Isabela disaster risk-reduction and management office chief.
LZB
Click here for more weather related news.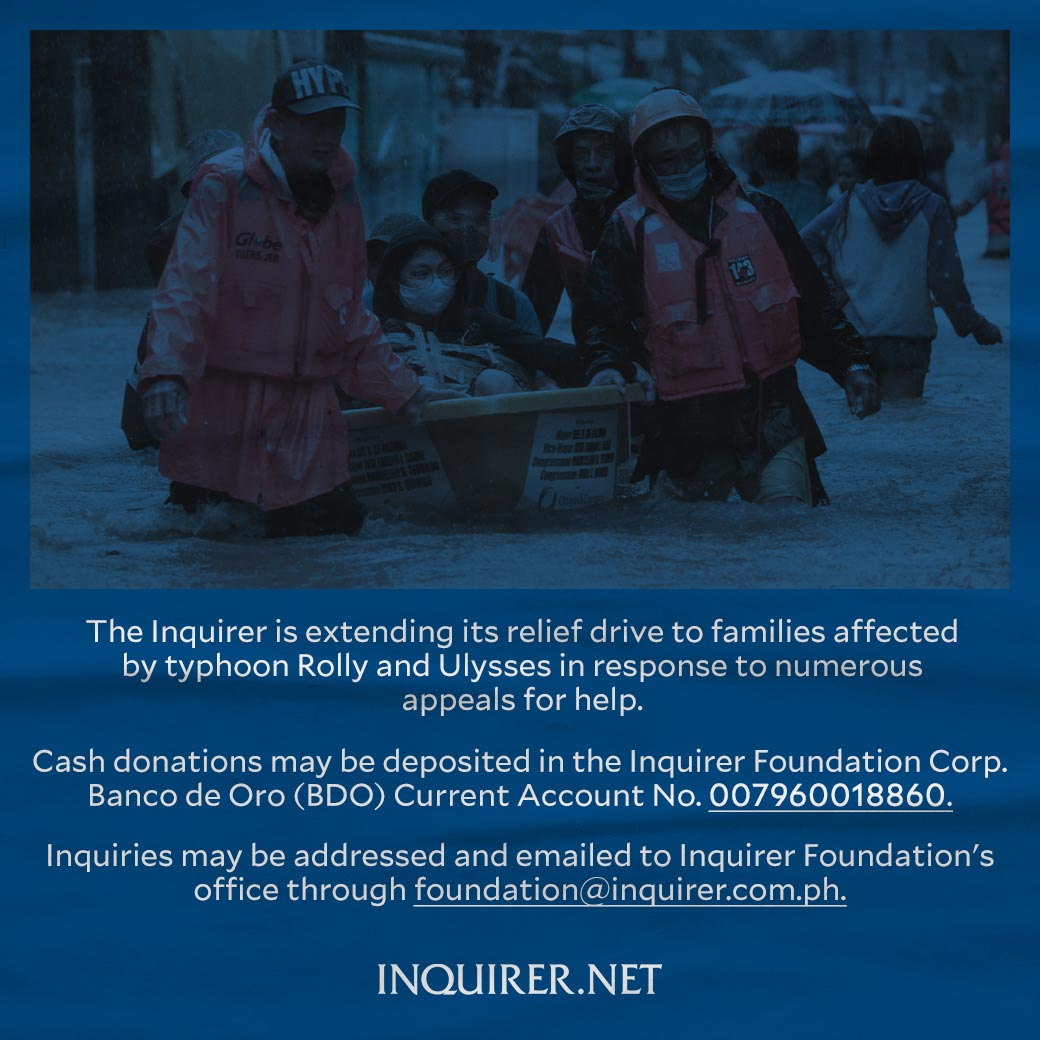 Subscribe to INQUIRER PLUS to get access to The Philippine Daily Inquirer & other 70+ titles, share up to 5 gadgets, listen to the news, download as early as 4am & share articles on social media. Call 896 6000.