Over 14,000 families flee as Ulysses hits Quezon province
LUCENA CITY –– At least 14,398 families in Quezon were evacuated to temporary shelters on Wednesday and early Thursday as Typhoon Ulysses (international name: Vamco) brought furious winds and poured heavy rains on the province.
Sonia Leyson, head of Quezon social welfare and development office, said in her report that as of 8 a.m. Thursday, 53,215 residents from 409 barangays sought temporary shelters in 620 evacuation centers – mostly school buildings, barangay offices, and churches – in different parts of the province.
Local social workers and health authorities were attending to the evacuated families in 35 out of 41 municipalities in the province to ensure that health and safety protocols are being followed to prevent the spread of the coronavirus disease (COVID-19).
Gumaca town along Lamon Bay accounted for the highest number of evacuees with 1,932 families composed of 6,495 individuals.
Most of the evacuated residents were from areas prone to landslides, flash floods, storm surges, and other identified dangerous areas.
Other evacuees opted to stay with their relatives and friends on safer grounds to avoid possible COVID-19 infection inside crowded shelter houses.
Ma. Janet Geneblazo, Quezon public information officer, reported no casualties resulting from the typhoon.
Ulysses made three separate landfalls over Patnanungan, Burdeos, and General Nakar towns from Wednesday night to early Thursday before it headed towards Nueva Ecija province around 4 a.m. on Thursday.
LZB
Click here for more weather related news.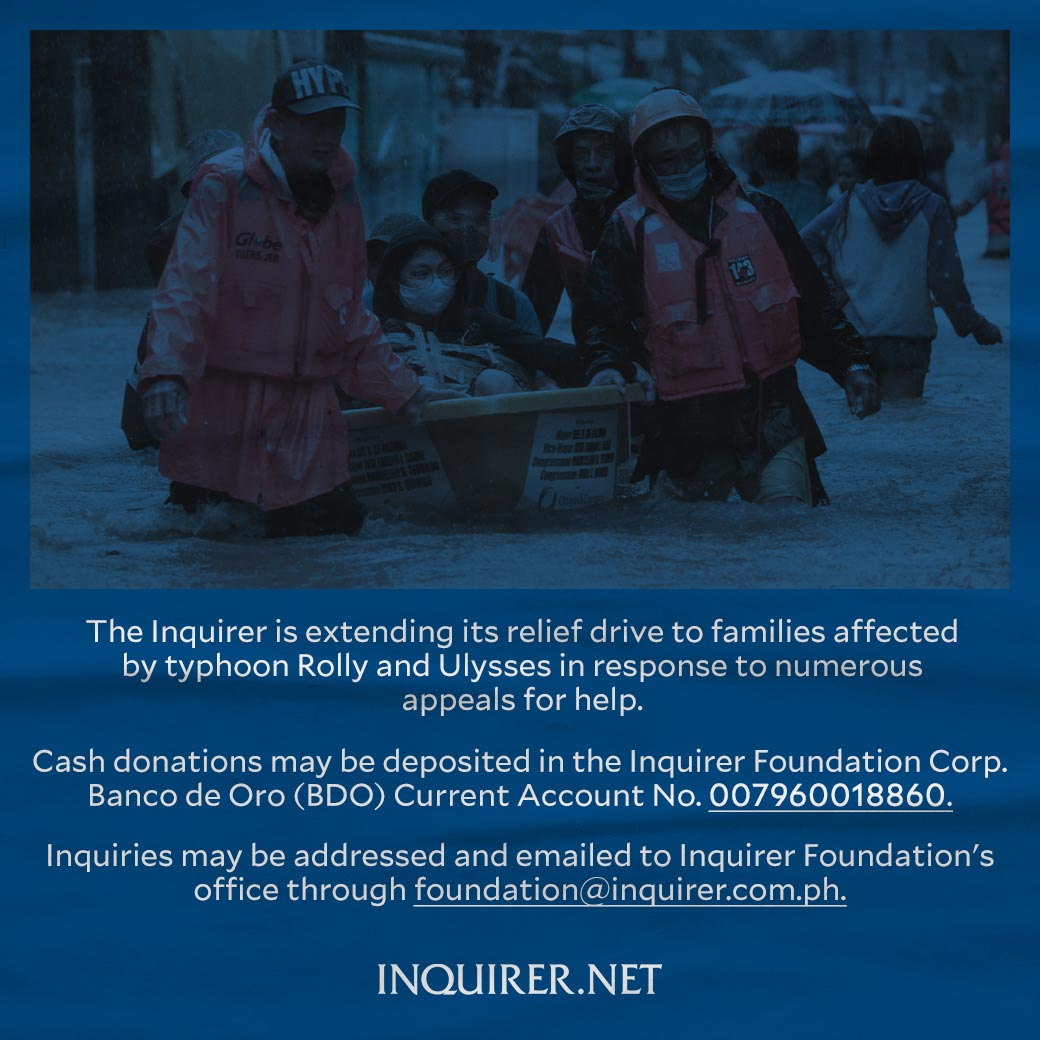 Subscribe to INQUIRER PLUS to get access to The Philippine Daily Inquirer & other 70+ titles, share up to 5 gadgets, listen to the news, download as early as 4am & share articles on social media. Call 896 6000.