Farmer electrocuted while repairing roof in Quezon province
LUCENA CITY –– A live wire electrocuted a farmer who was repairing his house in Buenavista town in Quezon province in preparation for Typhoon Ulysses, police said Thursday.
A report from the town's police said Dande Aurellana, 55, was at the roof of his house when he accidentally touched a live wire. He died on the spot.
The incident happened in Barangay Wasay at 4:25 p.m. on Nov. 10 but was reported to the police only on Wednesday night, Nov. 11.
Typhoon Ulysses, packing maximum sustained winds of 150 kilometers per hour near the center and gustiness of up to 205 kph, lashed through Quezon province on Wednesday and made landfall in the vicinity of Patnanungan, Quezon at 10:30 p.m.
LZB
Click here for more weather related news.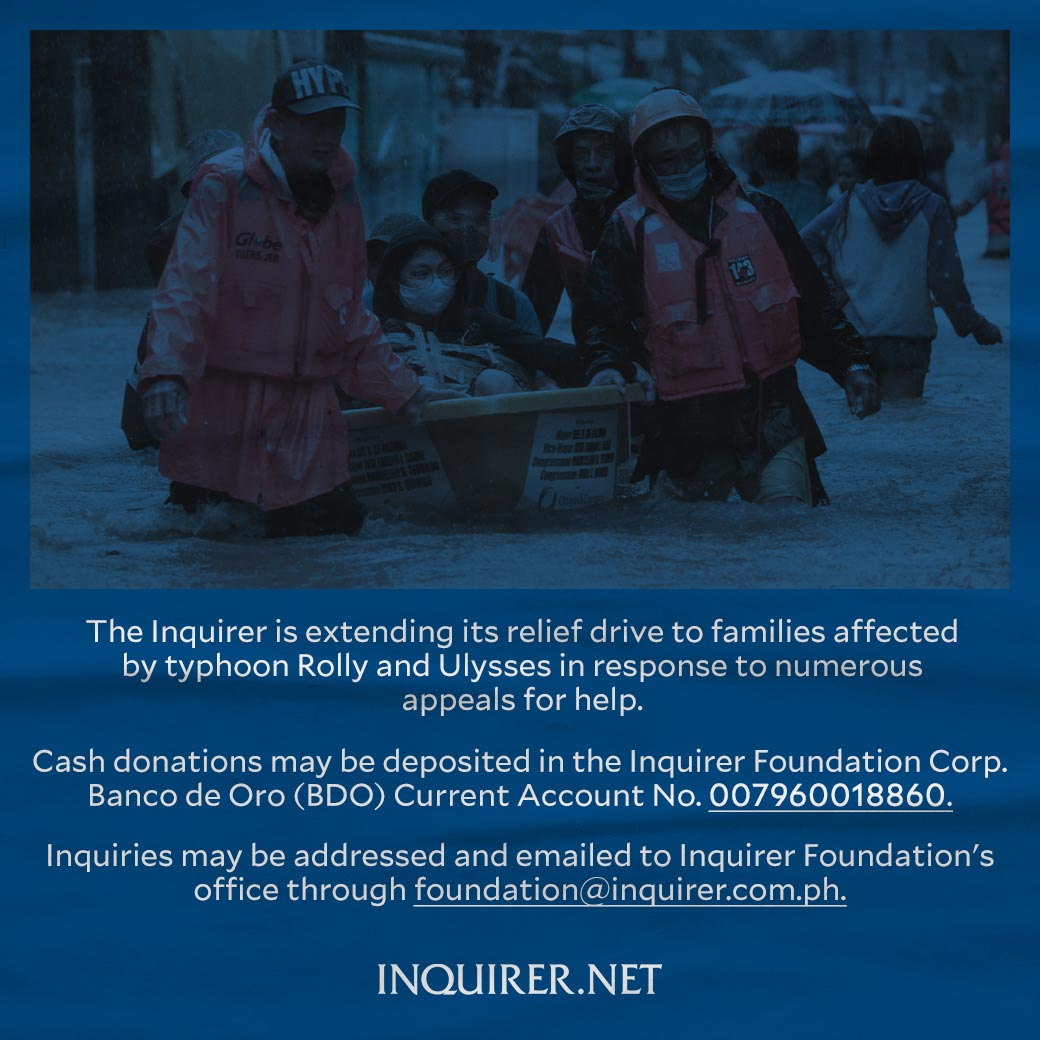 Subscribe to INQUIRER PLUS to get access to The Philippine Daily Inquirer & other 70+ titles, share up to 5 gadgets, listen to the news, download as early as 4am & share articles on social media. Call 896 6000.