Second alarm up over Marikina River as its level rises to 16 meters
MANILA, Philippines — Marikina City raised the first alarm on the Marikina River on Wednesday night when its level reached 15 meters as Typhoon Ulysses moved closer to the Luzon landmass.
The river reached the 15-meter mark at 10:35 p.m., according to the Marikina Public Information Office.
Though Ulysses was not expected to directly hit Metro Manila, which under Signal No. 3, Marikina City Hall assured residents that it had started preparations to ensure their safety.
The typhoon may move to as close as 50 kilometers north of Metro Manila, according to the Philippine Atmospheric, Geophysical and Astronomical Services Administration.
According to the Marikina PIO, Mayor Marcelino Teodoro has already inspected rescue boats that were positioned along the river so that rescue personnel could respond quickly when needed.
Modular tents have been prepared at evacuation camps where personnel had been put on duty.
According to the latest Pagasa bulletin, Ulysses had maximum sustained winds of 140 kph near the center and a gustiness reaching up to 195 kph.
It was last seen 65  km north of Daet, Camarines Norte, moving at 15 kph.
[atm]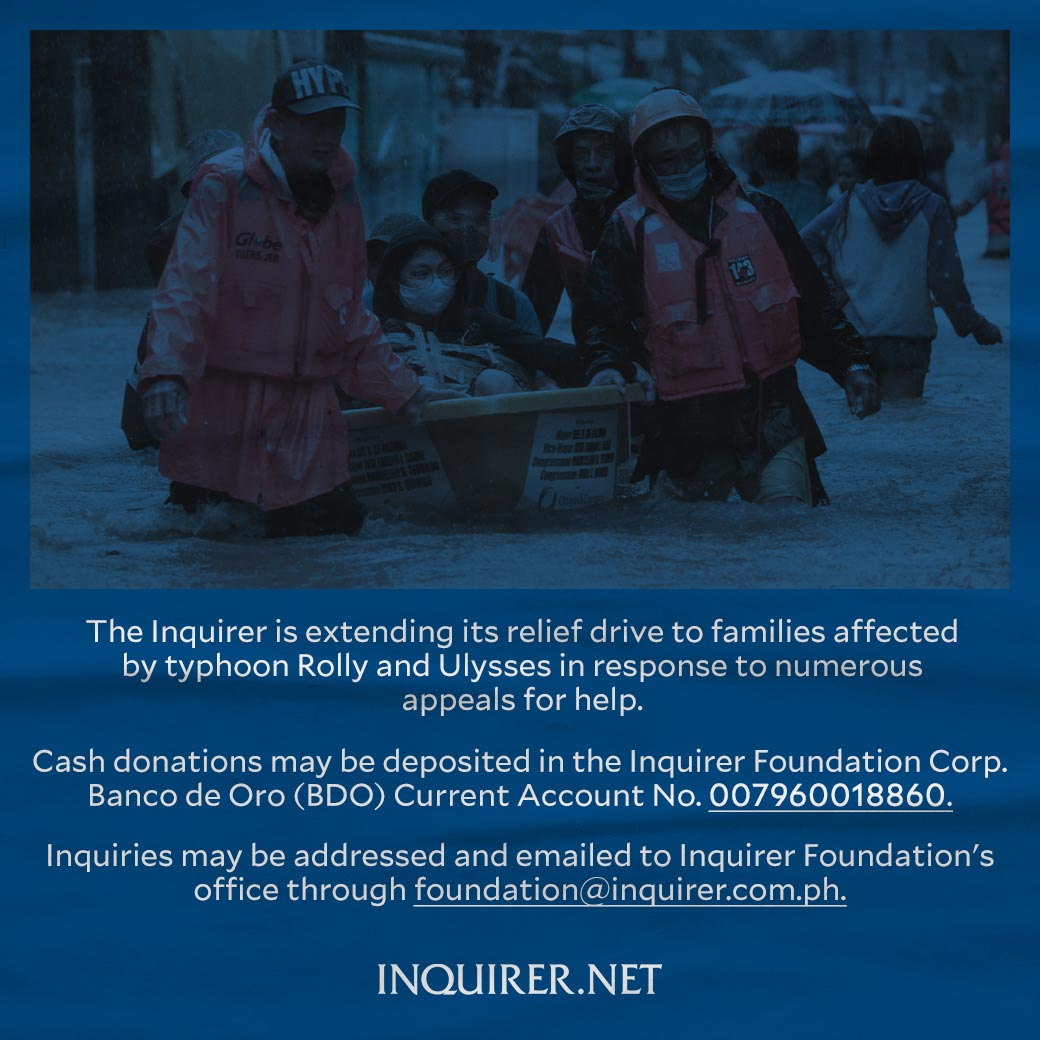 Subscribe to INQUIRER PLUS to get access to The Philippine Daily Inquirer & other 70+ titles, share up to 5 gadgets, listen to the news, download as early as 4am & share articles on social media. Call 896 6000.