Palace suspends gov't, office work, classes in Metro Manila, regions due to Ulysses
MANILA, Philippines — Malacañang has suspended government work and public school classes in all levels in Metro Manila and several other regions beginning Wednesday afternoon until Thursday, Nov. 12, due to the possible impact of Typhoon Ulysses.
In a Memorandum Circular signed by Executive Secretary Salvador Medialdea, the Palace announced the suspension of government work and classes in Regions II, III, Calabarzon, Mimaropa, V, Cordillera Administrative Region and Metro Manila starting 3:00 p.m.
However, government agencies involved in the delivery of basic and health services, preparedness or response to disaster and calamities, and/or the performance of other vital services will continue their operations.
Suspension of work for private companies and offices is left to the discretion of their respective heads.
Tropical Wind Cyclone Signal No. 3 is already up over Metro Manila and other provinces in Luzon as Ulysses intensified into a typhoon.
/MUF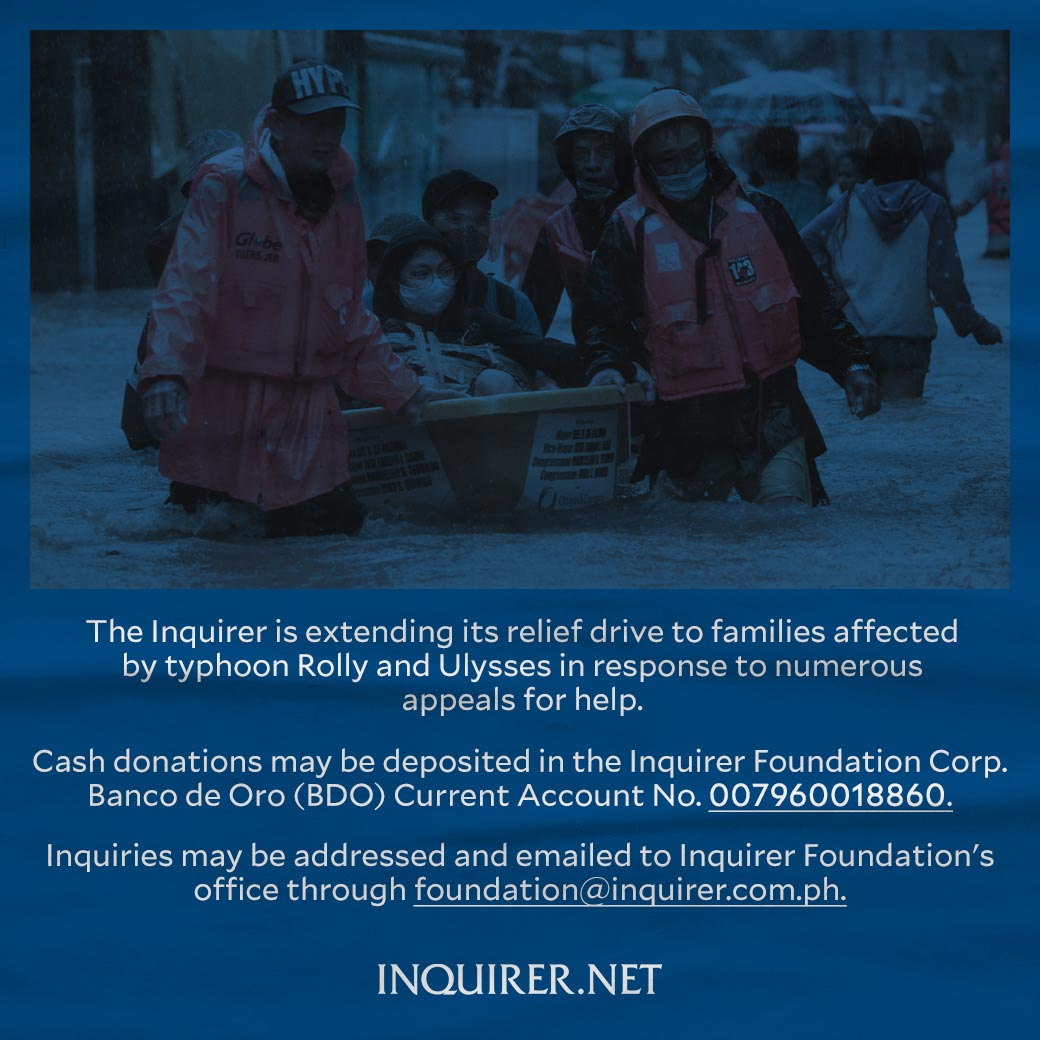 Subscribe to INQUIRER PLUS to get access to The Philippine Daily Inquirer & other 70+ titles, share up to 5 gadgets, listen to the news, download as early as 4am & share articles on social media. Call 896 6000.