NTC tells telco firms: Prepare for typhoon Ulysses
MANILA, Philippines — The National Telecommunications Commission (NTC) has directed "all public telecommunications entities" to prepare for possible effects of typhoon Ulysses on communication lines.
In a memorandum dated November 10, NTC Commissioner Gamaliel Cordoba instructed telco firms to "ensure that there are sufficient number of technical and support personnel and standby generators with extra fuel, tools, and spare equipment in the areas forecast to be affected by the incoming 'Typhoon Ulysses.'"
Cordoba also ordered them to "preposition mobile cellsites in the affected regions" which "should be made ready for deployment anytime."
He further reminded the telcos of their responsibility to submit reports to NTC regarding the status of their respective network and facilities.
Based on the Philippine Atmospheric, Geophysical and Astronomical Services Administration's (Pagasa) severe weather bulletin released 11 a.m. Wednesday, Tropical Cyclone Wind Signal No. 3 has already been raised over Metro Manila and other areas in Luzon due to Ulysses.
Ulysses intensified into a typhoon on Wednesday morning and was last spotted 100 kilometers north of Virac, Catanduanes. It was packing maximum sustained winds of 125 kilometers per hour (kph) near the center and gustiness of up to 155 kph, as it moves west-northwest at 20 kph.
KGA
Subscribe to our daily newsletter
Click here for more weather related news.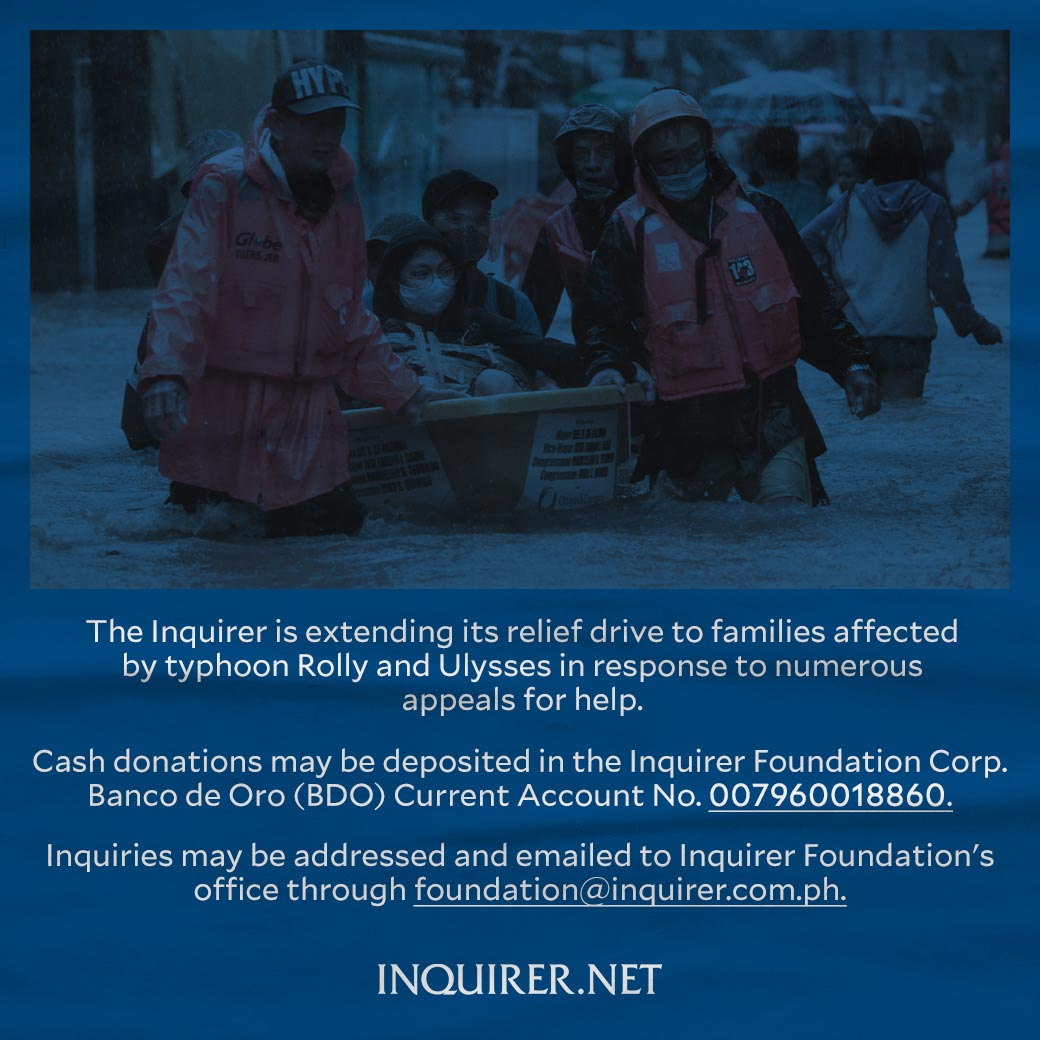 Subscribe to INQUIRER PLUS to get access to The Philippine Daily Inquirer & other 70+ titles, share up to 5 gadgets, listen to the news, download as early as 4am & share articles on social media. Call 896 6000.