DILG orders LGUs to prepare evacuation ahead of Ulysses
MANILA, Philippines — The Department of the Interior and Local Government (DILG) on Wednesday directed  local government units (LGUs) to conduct preemptive evacuation due to the expected impact of the severe tropical storm Ulysses.
"The Department of the Interior and Local Government (DILG) advises the public and all local government units (LGUs), especially the ones in the Bicol Region and nearby areas, to immediately implement Oplan Listo protocols, prepare, and be ready for [Severe] Tropical Storm 'Ulysses.' The public is urged to abide by LGUs' preemptive evacuation procedures especially in low-lying areas as Ulysses is expected to make landfall soon," Interior Secretary Eduardo Año said in a statement.
Año also ordered LGUs to "prioritize the prepositioning of supplies, equipment and personnel for immediate response" to be ready for the weather disturbance.
Barangay Disaster Risk Reduction and Management Councils must be vigilant for storm surges and flash floods, Año also noted.
"LGUs must also activate their Barangay DRRMCs for early warning measures and vigilant monitoring of areas susceptible to flood and storm surges.  Persistent information dissemination using all media platforms are also encouraged to ensure that the public is updated," he said.
"These, among others, are the immediate actions that LGUs should carry out as we again reiterate that local chief executives who will be reported to be missing in action during a typhoon will be made accountable," Año added.
The Philippine Atmospheric, Geophysical, and Astronomical Services Administration (Pagasa) said Ulysses, which was last spotted at Northeast of Virac, Catanduanes, is expected to become a typhoon within the next 24 hours. Pagasa also hoisted typhoon Signal No. 2 over 26 areas in Luzon, including Metro Manila.
EDV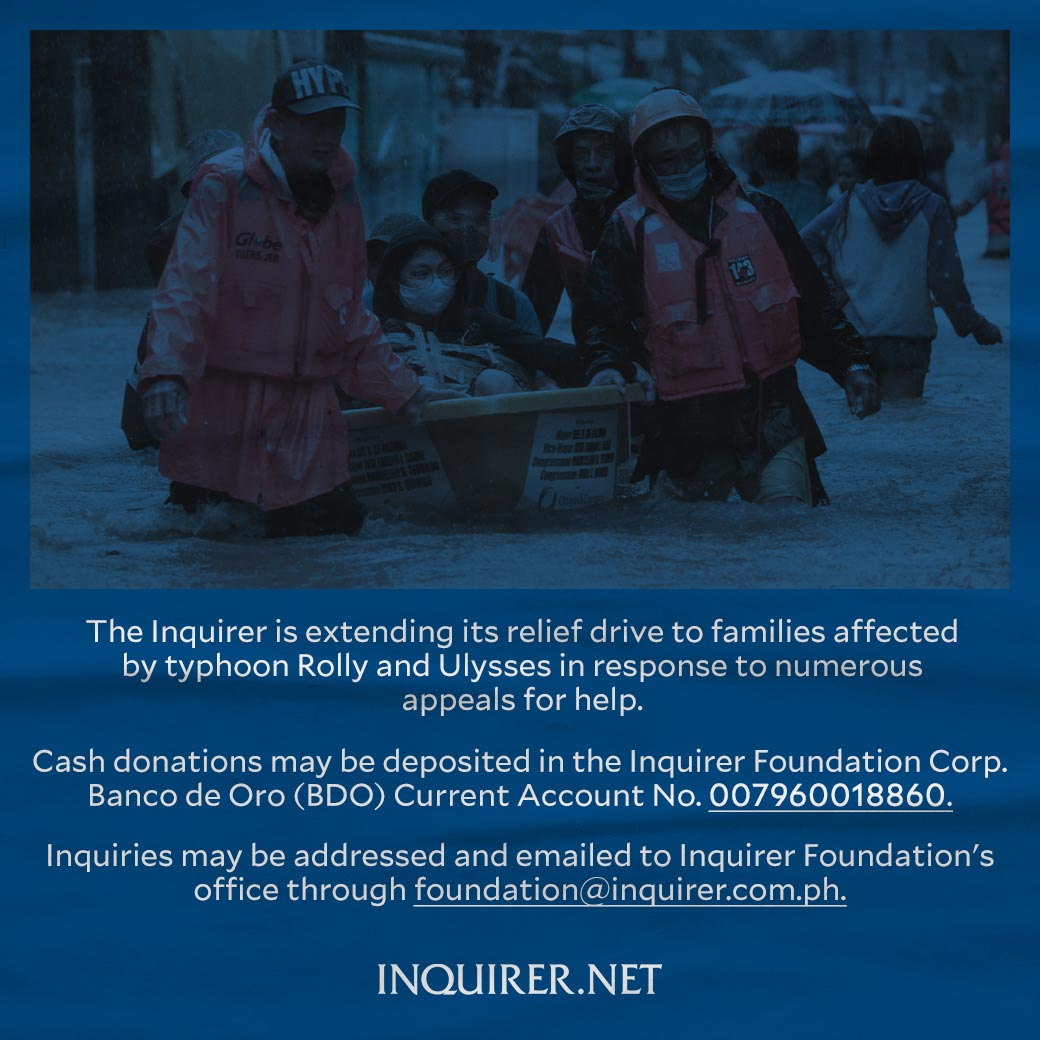 Subscribe to INQUIRER PLUS to get access to The Philippine Daily Inquirer & other 70+ titles, share up to 5 gadgets, listen to the news, download as early as 4am & share articles on social media. Call 896 6000.