Albay braces for Tropical Storm 'Ulysses'
LEGAZPI CITY –– Amid efforts to recover from the recent onslaught of Supertyphoon "Rolly" (Goni), the Albay Provincial Disaster Risk Reduction and Management Council (PDRRMC) started preparing the province since Monday for yet another typhoon as the state weather bureau hoisted Tropical Cyclone Wind Signal 1 over Bicol.
Albay Gov. Al Francis Bichara directed the 18 local disaster councils to be on 24/7 emergency status and closely monitor Tropical Storm "Ulysses" (international name: Vamco) as it threatens Southern Luzon.
Bichara told disaster officials to put in place preemptive disaster measures once the weather condition worsens.
To ensure public safety, the provincial disaster risk reduction and management council has enforced the "no-sailing" policy in all seaports, also prohibiting fishermen from sailing to catch fish along the coastal waters in Albay.
The public was advised to secure essential provisions on or before Wednesday afternoon.
Disaster councils were advised to take appropriate actions and pursue localized evacuation when the weather situation gets worse.
Meanwhile, the Camalig MDRRMC has warned residents in eight villages at the foot of Mount Mayon and those prone to lahar/mudflow to be ready for immediate evacuation.
Ulysses has slowed down while moving northwestward and forecasted to make landfall in the northeast towns of Catanduanes province, packing sustained winds of 65 kph at the center and gustiness of up to 80 kph.
As of 8 a.m. Tuesday, there are 746 stranded passengers with almost 300 vehicles and more than 30 sea vessels taking shelter at Albay seaports.
ZB
Click here for more weather related news.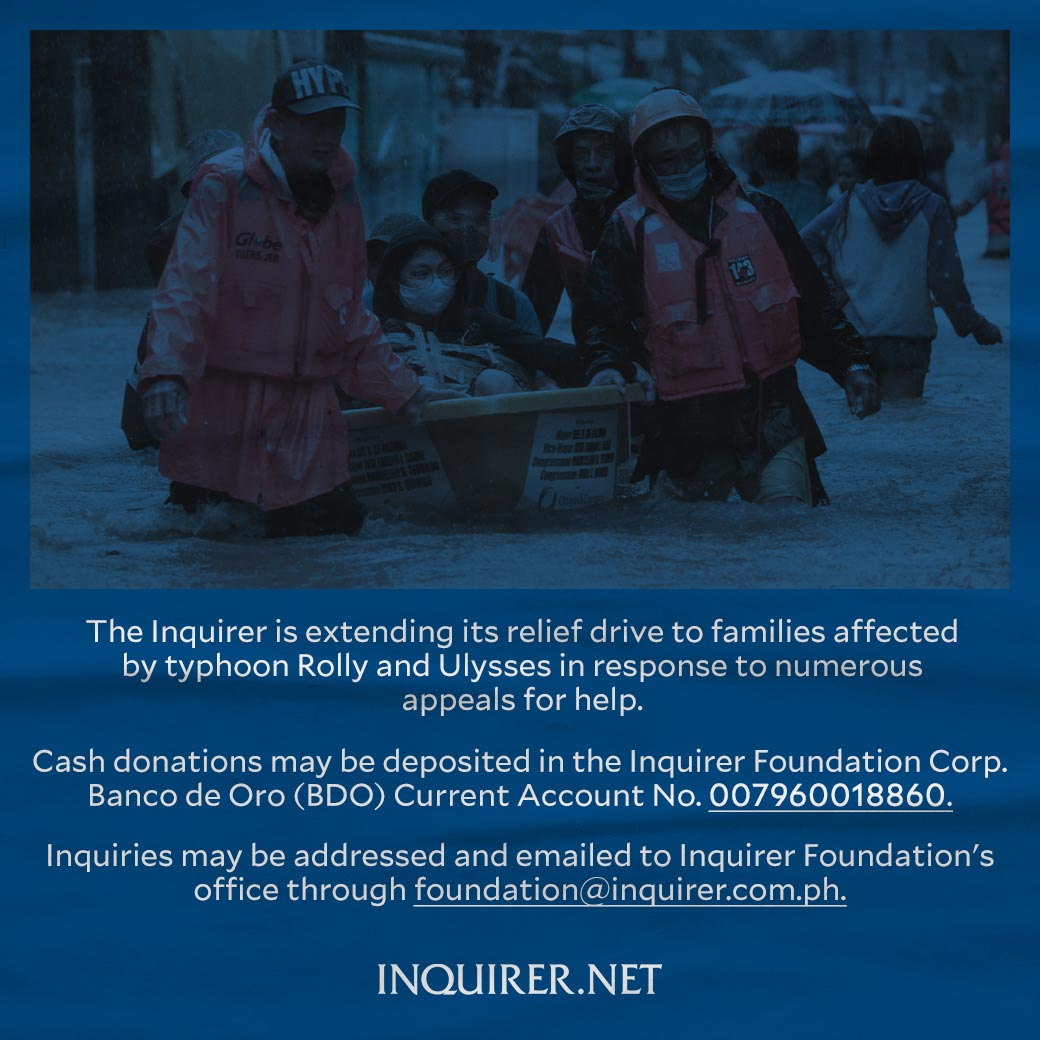 Subscribe to INQUIRER PLUS to get access to The Philippine Daily Inquirer & other 70+ titles, share up to 5 gadgets, listen to the news, download as early as 4am & share articles on social media. Call 896 6000.