Duterte orders probe into quarrying ops in Albay town ravaged by Rolly
MANILA, Philippines — After Typhoon Rolly's onslaught, President Rodrigo Duterte has ordered an investigation into quarrying operations in Guinobatan town in Albay.
Duterte visited the town Monday afternoon following his aerial inspection of Albay as well as Catanduanes, another province ravaged by Rolly, dubbed the world's strongest typhoon in 2020.
After talking with residents, Duterte ordered a probe into quarrying operations in the town, according to Senator Christopher "Bong" Go, who had served as the chief executive's long-time aide.
"Papaimbestigahan ng Pangulo ang quarrying sa Guinobatan. Nagreklamo ang mga residente," Go told reporters in a Viber message.
(The President will order an investigation into quarrying operations in Guinobatan. The residents had complained of it.)
Before the President's aerial survey, he was criticized over his absence during the government's first briefing for its alleged unsatisfactory response to the typhoon.
Over the weekend, the Twitter topic #NasaanAngPangulo topped the Philippines' trending topic list as erstwhile Super Typhoon Rolly slammed Bicol region and Southern Luzon.
Categorized as a supertyphoon before it slammed into the Philippine landmass, Rolly first made landfall in Bato town, Catanduanes province early Sunday, packing maximum sustained wind speeds of 225 kilometers (140 miles) per hour.
It was eventually downgraded as it swept across Luzon and reduced in intensity as it headed towards Metro Manila, where the sprawling city of 12 million was bracing for strong winds in the evening.
EDV
Subscribe to our daily newsletter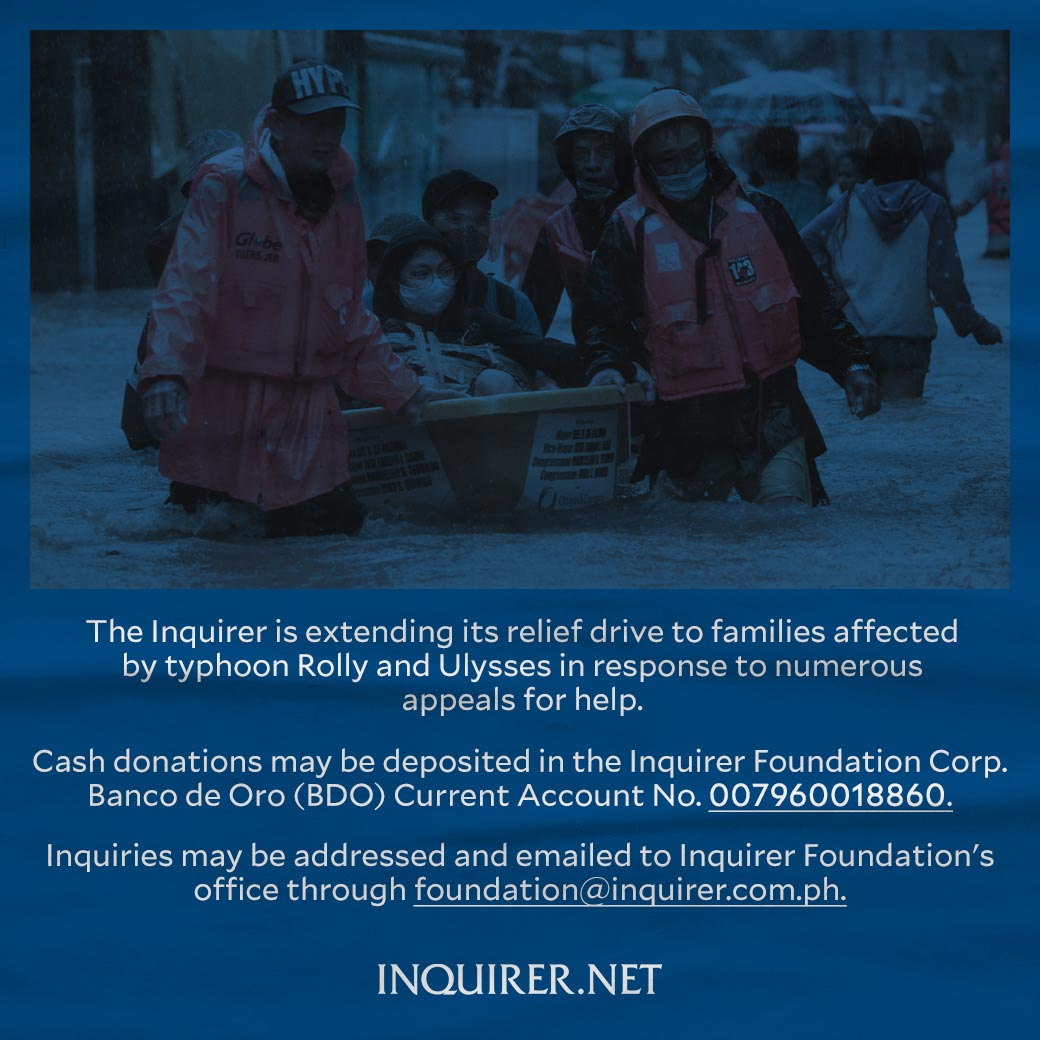 Subscribe to INQUIRER PLUS to get access to The Philippine Daily Inquirer & other 70+ titles, share up to 5 gadgets, listen to the news, download as early as 4am & share articles on social media. Call 896 6000.