PRC records 2 new deaths in Catanduanes due to Rolly; total now at 6
MANILA, Philippines — The Philippine Red Cross (PRC) has so far recorded six deaths in Catanduanes due to Typhoon Rolly, with two new deaths reported early Monday.
PRC chairman Senator Richard Gordon said his team retrieved the body of 20-year-old Michaela Jacob while one male, identified as Danilo Barba, was also found in the municipality of Virac.
"As of 4 a.m., we have two casualties…There are two dead, [due to] drowning," Gordon said in an interview over ABS-CBN News Channel.
"So we have four dead yesterday and another two here today, six [deaths in total]," he added.
He said five have so far been reported injured while one remains missing.
"But that's very preliminary…I'm prepared to see more, I don't want to see more but I'm preparing myself with the magnitude of the water onrushing to the community," Gordon said.
"So you can imagine, there will probably be a little bit more number of casualties," he added.
Categorized as a supertyphoon before it slammed into the Philippine landmass, Rolly first made landfall in Bato town, Catanduanes province, at 4:50 a.m. on Sunday before slightly changing course and hitting land a second time in Tiwi, Albay province, at 7:20 a.m.
READ: Super Typhoon Rolly batters Bicol, leaving at least 7 dead
Rolly was downgraded to a typhoon after it hit the Bicol region, where authorities earlier reported 10 total casualties.
JE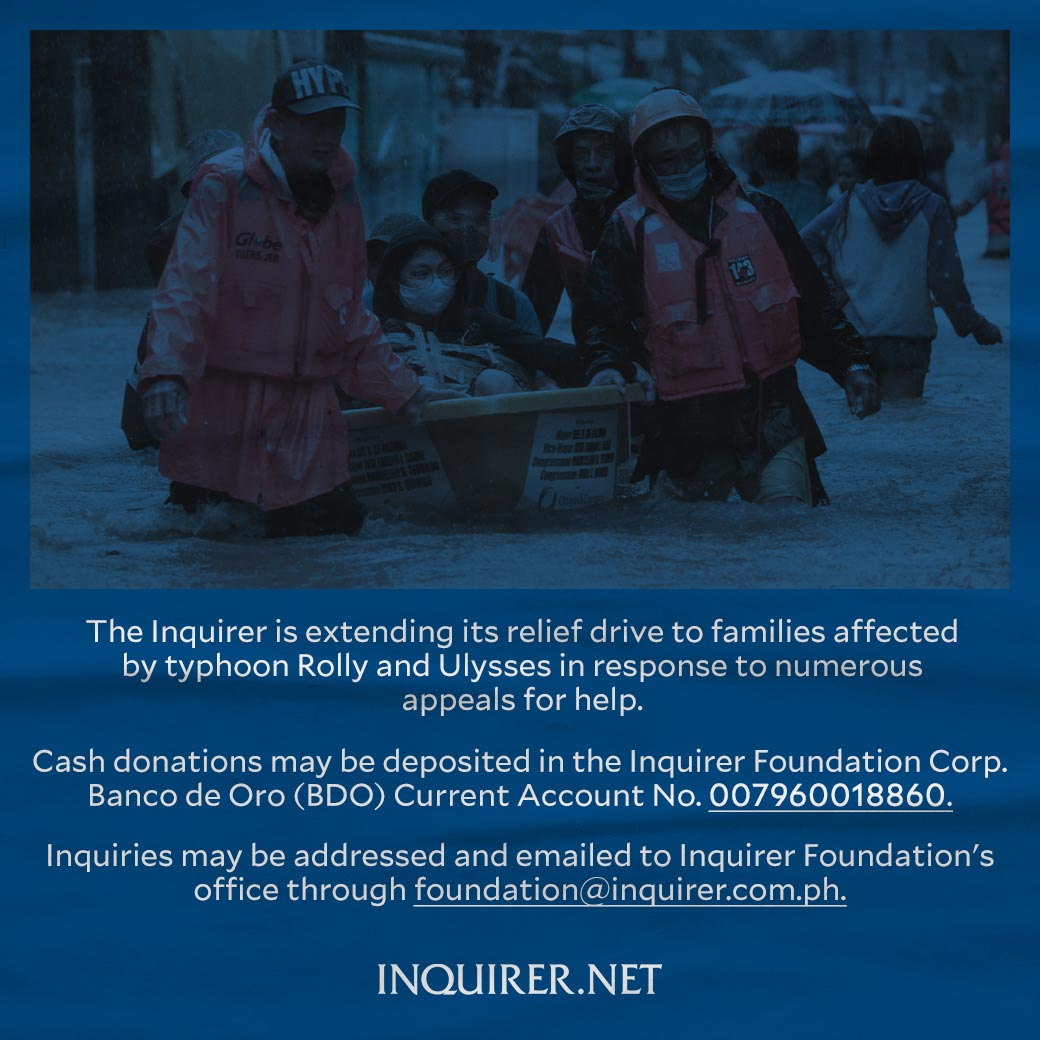 Subscribe to INQUIRER PLUS to get access to The Philippine Daily Inquirer & other 70+ titles, share up to 5 gadgets, listen to the news, download as early as 4am & share articles on social media. Call 896 6000.