President monitoring Typhoon Rolly from Davao City – Roque
MANILA, Philippines — Despite his absence from the public briefing conducted by the National Disaster Risk Reduction and Management Council (NDRRMC) on Typhoon Rolly in Camp Aguinaldo on Sunday morning, President Rodrigo Duterte was monitoring the government's response to the situation from Davao City where he spent All Saints' Day.
"Upon his instructions, we are here at the NDRRMC office to hold this live press briefing. It is also upon his orders that Cabinet members leading the efforts in assisting people affected by Typhoon Rolly are here," presidential spokesperson Harry Roque said.
Roque dismissed criticisms about Duterte not being on the ground to oversee the government response to the typhoon, saying the President was expected to return to Manila on Tuesday and was also planning to address the nation either on Sunday or Monday.
He added that Duterte could not go back to Manila due to the cancellation of flights nor could he visit the affected areas due to the COVID-19 pandemic.
"This is why our meeting here in the NDRRMC will be regular so that all the needs [of the people] would be immediately attended to. So, all agencies and departments of the governments are on standby. The mandate of the President is to do all they can to help our fellow countrymen [during] this typhoon," Roque said.
Presidential Communications Operations Office Secretary Martin Andanar, in his online public briefing on Sunday, also said that Duterte was closely monitoring the onslaught of the typhoon.
"The President wants to make sure that the national government will provide assistance to the most affected local government units. It is important for him to get the situation back to normal immediately, especially in areas devastated by the typhoon," Andanar added.
'Ready forces'
Present at the NDRRMC briefing were Defense Secretary Delfin Lorenzana, Interior Secretary Eduardo Año, also NDRRMC vice chair for disaster preparedness; Health Secretary Francisco Duque III; Office of Civil Defense (OCD) administrator and NDRRMC executive director Ricardo Jalad; Undersecretary Felicisimo Budiongan of the Department of Social Welfare and Development disaster response management group and police and military officials.
They were joined by local officials from the areas affected by the typhoon, including Albay Gov. Al Francis Bichara, Catanduanes Gov. Joseph Cua, Camarines Sur Gov. Miguel Luis Villafuerte, Quezon Gov. Danilo Suarez and Santa Rosa, Laguna Mayor Arlene Arcilla.
Roque said the President had instructed the military to assist in disaster response efforts and also appealed for "bayanihan" among vendors of basic goods while directing the Department of Trade and Industry to make sure that suggested retail prices were observed.
According to Jalad, disaster response units comprising of 41,181 total employees were identified as "ready forces" to be deployed for search, rescue and retrieval operations that would be led by the military. The OCD inventory of logistics also showed eight aircraft, 66 boats and 40 landcraft composed of 17 ambulances and 23 trucks, were on standby.
Jalad said there were also P26.55-million worth of medicines, medical supplies and health kits.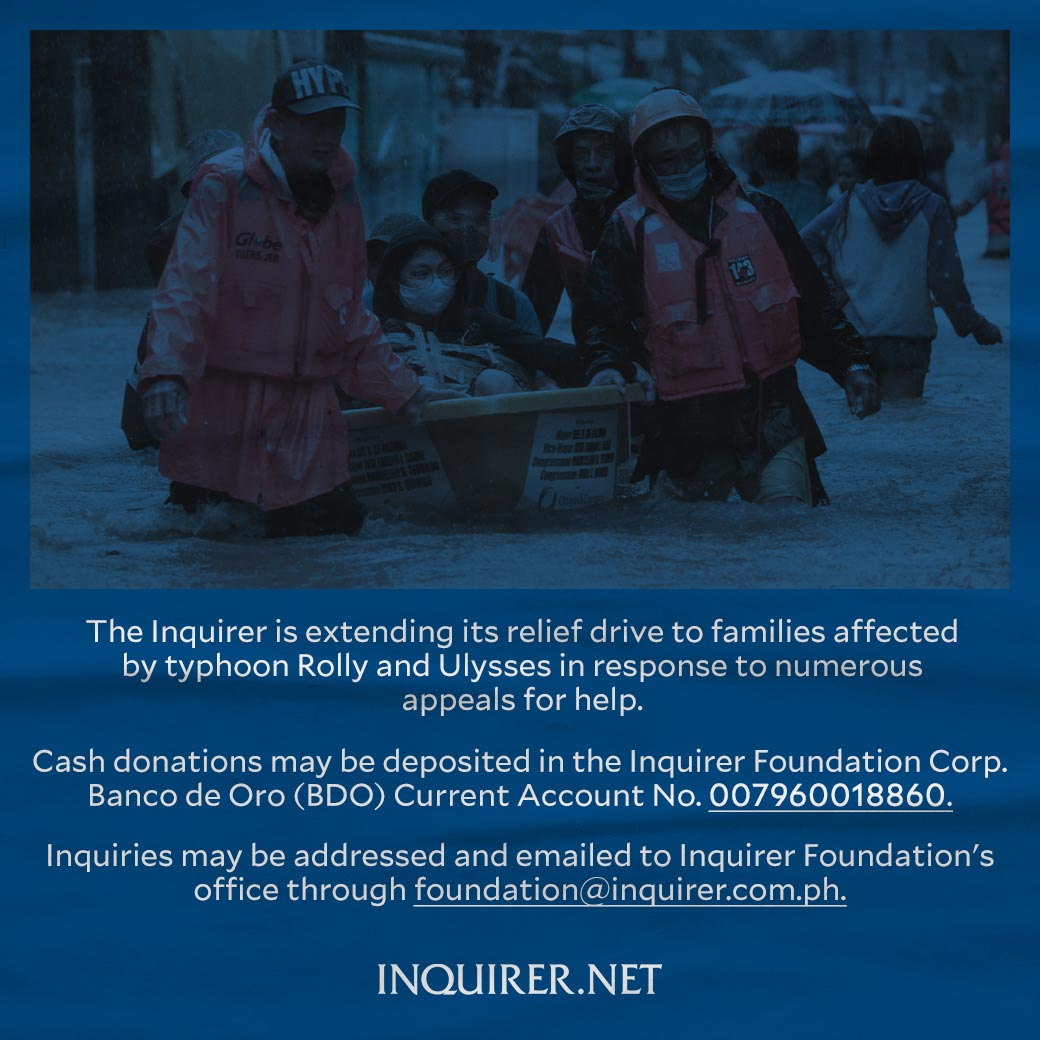 Subscribe to INQUIRER PLUS to get access to The Philippine Daily Inquirer & other 70+ titles, share up to 5 gadgets, listen to the news, download as early as 4am & share articles on social media. Call 896 6000.