Duterte: Gov't not closing doors on peace talks with Reds
Updated (8:27 p.m.)
MANILA, Philippines — Despite saying months ago that the government would no longer talk to the communist rebels, President Rodrigo Duterte on Friday changed his mind and said his administration is not closing its door on possible peace talks with the rebels.
In his situation briefing in Pili town in Camarines Sur after the onslaught of Tropical Depression "Usman," Duterte renewed his attacks against exiled communist leader Jose Maria Sison and the New People's Army (NPA).
"Ang talagang medyo matigas na nakikita ko na wala talagang pag-asa, ito si Sison. And dito sa Bicol, malakas ang NPA (Sison is hopeless and hardheaded. Here in Bicol, the NPA is strong)," he said. "Wala tayong makuha diyan sa NPA (We can't get anything from the NPA)."
He slammed the rebels for believing in Sison, whom he said the rebels have never seen in person.
"They never saw tapos maniwala sila sa utak ni Sison (but they believe Sison)," he said.
He said the NPA rebels, who have been waging war against the government for 50 years now, do not know the effects of the armed struggle in their lives.
"Ang problema lang nito is they really don't know the real score and what is the impact of the insurgency sa kanilang buhay (The problem is that they really don't know the real score and what is the impact of the insurgency in their lives)," he said.
He even mentioned why he did not want to talk to National Democratic Front (NDF) leader Luis Jalandoni and the group's spokesperson Fidel Agcaoili.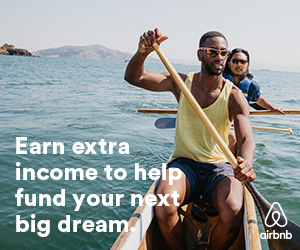 "Mas mahirap kausapin ito si Jalandoni pati si Agcaoili. Si Agcaoili is hinahaluan ng mga legal legal diyan, sabi ko wala (Jalandoni and Agcaoili are even harder to talk to. Agcoaili throws in legal issues). They came here they wanted to talk to me I said no," he said.
But despite his harsh words for Sison and the rebels, the President appeared hopeful of a resumption of the peace talks.
READ: No more peace talks with communists, says Duterte
"Ngayon di na kami magkaintindihan ni Sison (Sison and me do not understand each other anymore). We'd like you to know that we are keeping the fire burning. Hindi mo pwedeng sarhan e (You cannot close doors)," Duterte said.
"You cannot afford to lose all channels of communication. Mag-iwan ka talaga maski maliit. So meron diyan, sabi ko 'sige basta walang coalition [government] (Leave even a small opening as long as there's no talk about coalition government),'" he added. /ee
Subscribe to INQUIRER PLUS to get access to The Philippine Daily Inquirer & other 70+ titles, share up to 5 gadgets, listen to the news, download as early as 4am & share articles on social media. Call 896 6000.