PH workforce: 70M in 2019
The Filipino workforce is expected to grow to as much as 70 million in 2019 as the country's population was estimated to balloon to close to 109 million.
The Commission on Population (Popcom) said on Friday that based on their projections there would already be 108,885,096 Filipinos by end-2019.
Of this number, more than 70 million would be of working age, or 15 to 65 years old, an increase of over 1.4 million from this year's figure.
But Juan Antonio Perez III, Popcom executive director, said this did not mean there would be more employed workers next year.
18% jobless
He said Popcom data showed that 18 percent of the labor force remained unemployed or underemployed, or those who don't have full-time jobs.
"Failure to employ this massive workforce means more economic burden on the working Filipino and on limited government resources," Perez said in a statement recently.
As the number of senior citizens grows, Perez said there was a need for the government to review its current policies.
From 7.5 percent in 2015, the number of senior citizens was expected to grow next year to 8.2 percent of the total population.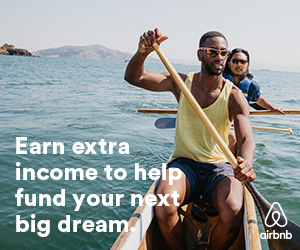 Key industries
In another report, the Department of Labor and Employment (Dole) said three industries were likely to provide employment in the next few years—tourism, agribusiness, and information technology and business process management.
The Dole's JobsFit 2022 Labor Market Information report said 23 of 95 jobs that would be in demand in the coming years would be those in hotels, restaurants and tourism establishments.
Among these jobs are hotel managers, head waiters, receptionists, room attendants, and conference and event planners.
The report said this would be ushered in by an increase in the number of tourists arriving and the number of hotels being built to accommodate them.
Good news
The Department of Tourism earlier said this year's tourist arrivals were likely to hit 7.2 million, way above the 6.6 million last year.
The Dole report said the good news was that "rural opportunities have also taken shape."
"The constant improvements in many tourism destinations in the country have also caused an increase in the number of hotels and establishments, thereby increasing job opportunities," the report said.
It added that until 2022, the sector would remain to be the key employment generator in such regions as Ilocos, Calabarzon, Northern Mindanao, Davao, Negros, Caraga, and the National Capital Region.
Subscribe to INQUIRER PLUS to get access to The Philippine Daily Inquirer & other 70+ titles, share up to 5 gadgets, listen to the news, download as early as 4am & share articles on social media. Call 896 6000.