Palace: Tightening Naia security a priority
The government said it was fully committed to intensifying security measures at Ninoy Aquino International Airport (Naia) after the United States issued a travel advisory warning Americans about inadequate security at the country's premier gateway.
Malacañang gave this assurance after the Department of Homeland Security (DHS) said that Naia "does not maintain and carry out effective security consistent with the security standards established by the International Civil Aviation Organization."
"We are looking into the US DHS' travel advisory, including [its] recommendations on how the government may tighten its current security measures, particularly as regards the safety of our airports," Presidential spokesperson Salvador Panelo said in a statement.
Government's commitment
"Indeed, we remain fully committed in our continuing efforts to enhance and secure our airports and eventually protect and ensure the safety of travelers," Panelo added.
Responding to the criticism, Malacañang said that taking into consideration the inputs of global partners was a way to ensure the safety of inbound and outbound travelers amid the threat of terrorism.
"We assure everyone that the Philippine government, through the Department of Transportation, Manila International Airport Authority and the Office for Transportation Security, is prioritizing the implementation of strict security measures at the Naia," Panelo said.
He noted that the DHS had recommended the purchase of more X-ray machines, walk-through metal detectors and alarm systems to improve aviation security at Naia.
"We are aware, however, that all these take time and, as airport authorities explained, they expect such equipment to be installed and utilized only in the second quarter of 2019," Panelo said.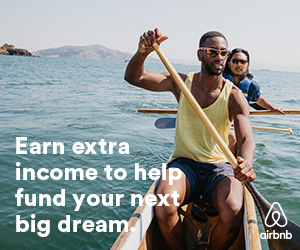 On track
His statements were backed by Defense Secretary Delfin Lorenzana who said that airport authorities were "on track to addressing these concerns so that they don't get blacklisted."
"If we get blacklisted, there will be no international flights coming here," Lorenzana told reporters in Malacañang.
He explained that the travel advisory, while warning passengers about Naia's inadequate security measures, did not tell them to avoid traveling to the country.
"I don't think it says, 'Don't go there.' It's just an advisory for some things that maybe some countries are noticing in our premier airport," he said.
Neither did he think that the travel advisory meant to imply that Naia was vulnerable to terrorist attacks.
No terror threats
"I don't think we're vulnerable… I think they are not referring to that. I think it's the… management of the airport, the way passengers are screened… and our [inadequate] equipment," Lorenzana said.
He assured the public that airport officials and the security personnel assigned to Naia were always on alert against the possibility of terrorist threats.
For Lorenzana, the vulnerability of Naia, if any, lies in its being a congested hub.
"It is actually a difficult thing to do but it can be done. There needs to be a system—properly managing security forces, properly managing the flow of people in and out, [and] screening people," he said.
Asked to comment on advisories from other countries warning of terrorist threats that might be carried out during the holidays, Lorenzana said they had yet to confirm if these referred to the Philippines.
"But we take those advisories, even if these are rumors, [seriously]. We do not discount them, we verify," he said.
Subscribe to INQUIRER PLUS to get access to The Philippine Daily Inquirer & other 70+ titles, share up to 5 gadgets, listen to the news, download as early as 4am & share articles on social media. Call 896 6000.