Pagasa on dry spell watch
GENERAL SANTOS CITY — Seventeen of Mindanao's 27 provinces have experienced below normal rainfall in the past two months, a weather condition that was likely to evolve into an El Niño phenomenon, or dry spell, an official said.
Anthony Joseph Lucero, acting chief of the Mindanao Pagasa Regional Services Division (MPRSD), said the rainfall decline, which ranged from 21 to 60 percent from the average, triggered dry conditions in the affected areas.
The affected provinces included Zamboanga del Sur and Zamboanga Sibugay in western Mindanao; Bukidnon, Lanao del Norte, Misamis Occidental and Misamis Oriental in Northern Mindanao and Compostella Valley, Davao Oriental and Davao Occidental in southern Mindanao.
3 dry months
Below normal rainfall was also noted in Basilan, Sulu, Lanao del Sur and Maguindanao in the Autonomous Region in Muslim Mindanao and South Cotabato, Sultan Kudarat and Sarangani in central Mindanao.
North Cotabato was hit by a dry spell, according to the advisory dated Dec. 17 issued by the MPRSD, which is based in El Salvador City, Misamis Oriental.
A dry spell meant three consecutive months of below normal rainfall (21 to 60 percent reduction from the average) or two consecutive months way below normal rainfall (more than 60 percent reduction from the average).
Lucero said the Philippine Atmospheric, Geophysical and Astronomical Services Administration (Pagasa) is on an El Niño watch status, which meant conditions were favorable for a dry spell to occur in the coming six months.
Moderate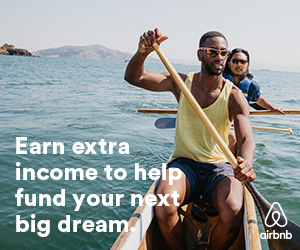 "Due to the high probability of El Niño conditions, dry conditions over most provinces of Mindanao are likely to persist in the coming months," he said.
In a radio interview, Arnulfo Villaruz, North Cotabato's Disaster Risk Reduction and Management Division action officer, said the dry spell now being experienced in the province was moderate compared to the one that hit more than two years ago.
In January 2016, North Cotabato declared a state of calamity after a strong El Niño ravaged crops in at least 27,558 hectares worth some P238 million.
The Department of Agriculture has not received any reports of damage on the impact of lack of rain in the area.
On Wednesday, several provinces in Mindanao experienced moderate to heavy rains.
Subscribe to INQUIRER PLUS to get access to The Philippine Daily Inquirer & other 70+ titles, share up to 5 gadgets, listen to the news, download as early as 4am & share articles on social media. Call 896 6000.