Amid din of climate change talk, youths want their cries heard
KATOWICE, Poland — At ground zero of the crucial United Nations climate talks, Greta Thunberg was easily a standout in this southern Polish city.
With her blonde hair braided in two long pigtails, she walked along the corridors of the massive Spodek arena, the venue for the 24th Conference of the Parties (COP24) of the UN Framework Convention on Climate Change (UNFCCC).
The Swedish girl was no taller than the shoulders of the climate negotiators and campaigners, many of whom stopped for a quick chat with her.
Thunberg is only 15 and she feels she is exactly where she needed to be: at the heart of the climate conversation.
On one Friday in August, the ninth-grader from Stockholm rocked her government after she decided to skip school to stand outside the Swedish Parliament, demanding that Sweden must act on climate change.
That solo picket became a weekly Friday demonstration where she was joined by other Swedish citizens until the movement she inspired later spread like wildfire to other countries. In Australia and Germany, children also went on strike, demanding actions to stop climate change.
Young people are trying to raise a simple call above the cacophony of voices at COP24—Listen to us!
Show of solidarity
Outside closed doors where most negotiations take place, the young activists are showing solidarity amid the crisis that threatens their shared future. They are the faces of the urgent need to stop climate change now.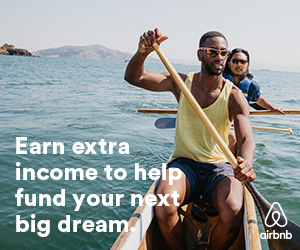 After all, science has already shown that by the time many of them reach their 40s, millions of people would have been driven to extreme poverty and displaced by ever stronger storms and harsher droughts unleashed by the rapidly warming planet.
Doing her share in helping stop global warming, caused in large part by greenhouse gas emissions, she traveled over 1,000 kilometers from Stockholm to the coal mining city of Katowice with her father, Svante, on their electric car.
For Thunberg, taking charge of her future was a black-and-white issue.
"This is the most important question humanity has ever faced. What we do now is essential for how the future will turn out," she said in an interview with the Inquirer. "I thought no one was doing anything and nothing was happening. And I guess I have to do something."
'Road to madness'
At a meeting with UN Secretary General Antonio Guterres and UNFCCC Executive Secretary Patricia Espinosa, she made a strong case for her generation: "We are facing an existential threat and there is no time to continue this road to madness."
Every Friday since August, Thunberg skipped school to educate the people who joined her outside the Swedish government building about the climate crisis.
Her own parents and other people did not like her Friday rallies.
"My parents don't support me skipping school, but they understand why I am doing it," she said.
For the past few years, she has involved them in her fight. For instance, the family had decided not to travel by plane, which produces huge carbon emissions, and instead take their electric car or bicycles to go around the city or across the country.
Aside from Thunberg, many other young people are making their stand at COP24, beyond formal negotiations.
Joanna Flisowska, a native of Katowice, began her climate activism when she was 16 years old. Today, 12 years on, she serves as the coal policy coordinator for Climate Action Network-Europe.
As a Polish citizen, her work to shift away from coal and fossil fuels can run against many traditions in her country, whose growth has been fueled by the coal mining industry.
"Coal is something that people are proud of. For many years, coal mining provided security for people in Poland," she said. "But coal has no future anymore in Poland. And now more people are waking up."
Taking the lead
While the climate movement is not yet very strong in her own country, Flisowska is encouraging young people around the world to take the lead in engaging their governments to ensure they have a future ahead of them.
"Sometimes, decision-makers forget about it. They feel 2050 is so far away and they may not be there anymore," she said.
"It is important for someone to remind them that it is not that far away … It is important for them to see the faces of the people whose future they are deciding on."
Filipino-American activist Kristy Drutman, who works with the youth-led sustainability group SustainUS based in the United States, said that young people should take advantage of the technology and tools they have to share their stories.
The 23-year-old is active on social media, engaging other youths who are also affected by climate change and rising to the challenge of fighting for the planet.
"This is an issue that concerns young people and we should hold responsible the adults who caused this to happen," she said. "Young people have a role to play in this, because for us, this is personal."
Drutman said the youth's diverse narratives about how their lives were going to be impacted by their governments' inaction could spell the change in their present and their future.
As climate negotiators scramble to finish the rule book for the Paris Agreement, particularly in limiting the rise in global temperature to just 1.5 degrees Celsius, young activists like Thunberg, Flisowska and Drutman are looking at more challenges ahead.
"You are never too small to make a difference," Thunberg said.
Subscribe to INQUIRER PLUS to get access to The Philippine Daily Inquirer & other 70+ titles, share up to 5 gadgets, listen to the news, download as early as 4am & share articles on social media. Call 896 6000.