BREAKING: Sacked? Lorenzana says Air Force chief to retire early
MANILA, Philippines — Philippine Air Force chief Lt. Gen. Galileo Gerard Kintanar Jr., who is 13 months away from retirement, has opted to step down early from military service, according to Defense Secretary Delfin Lorenzana.
"He said he will retire early," Lorenzana told INQUIRER.net in a text message on Wednesday night, but he did not elaborate.
Kintanar, who leads the 19,000-strong Air Force, is scheduled to step down in January 2020.
INQUIRER.net tried to reach him for comment, but has not yet responded as of posting time.
Similar case as former Navy chief?
Maxdefense Philippines, a leading Facebook page for local defense enthusiasts, implied in a social media post that Kintanar was relieved from his position for reasons similar to the relief of Navy chief Vice Adm. Ronald Joseph Mercado.
But defense and military officials have yet to confirm this allegation.
Last year, Lorenzana sacked Mercado for his supposed insubordination on how to implement the Navy's controversial frigate acquisition project.
Hyundai Heavy Industries, the winning bidder of the big-ticket modernization project, wanted another supplier for the combat management systems. Mercado disapproved of this because he wanted to follow the specifications of the Navy's technical working group.
But the Department of National Defense backed Hyundai for having the right to choose another supplier.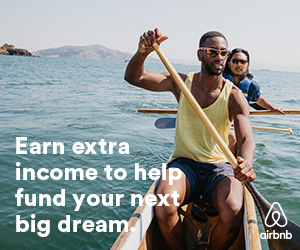 The ships are now being built in South Korea and are expected to be delivered in 2020.
Briguez to take over
Lt. Gen. Rozzano Briguez, commander of Palawan-based Western Command, is the incoming commanding general of the Air Force.
His letter appointment letter, dated Dec. 5 and signed by President Rodrigo Duterte, reads:
"I wish to inform you that, per your letter endorsement and in accordance with the recommendation of the Chief of Staff, Armed Forces of the Philippines and Chairman, AFP Board of Generals, pursuant to Republic Act No. 8186, as amended, the designation of LIEUTENANT GENERAL ROZZANO BRIGUEZ ARMED FORCES OF THE PHILIPPINES as Commanding General, Philippine Air Force vice LTGEN GALILEO KINTANAR JR 0-9216 AFP is hereby APPROVED effective this date."
Briguez oversees the Philippine claims in the West Philippine Sea (South China Sea) as Wescom commander.
He is a member of the "Sinagtala" Class of 1986 of the Philippine Military Academy, where he graduated with distinction and ranked second out of 174 cadets.
He also finished top of his class when he took the military pilot training in 1988.
Some of his previous assignments include vice commander of the Air Force, chief of air staff of the Air Force, commandant of cadets at the PMA, and assistant chief of air staff for operations at the Air Force. /atm
Subscribe to INQUIRER PLUS to get access to The Philippine Daily Inquirer & other 70+ titles, share up to 5 gadgets, listen to the news, download as early as 4am & share articles on social media. Call 896 6000.