Metro Briefs: Dec. 5, 2018
Man arrested for knife attack on cop, neighbor
A man was arrested for attempted homicide for going after a neighbor and a police officer with a knife in Valenzuela City on Sunday evening.
Investigation showed that Lorenzo Notarte Sebastian, 44, a resident of C. Santo Rosario Street in Karuhatan, threatened to kill his neighbor, Jonathan Francisco Mindaros, when they met at a store in the area.
The police said that Sebastian had been nursing a grudge against the 25-year-old Mindaros over a land dispute.
Mindaros ran away but the suspect chased him with a knife to his house, prompting the former's mother to ask another neighbor, a police officer, for help.
Sebastian, however, also tried to stab the police officer, identified as PO1 Felix Honrada Perez, who managed to fend off the attack.
Perez drew his service firearm and identified himself as a police officer, but when the suspect attacked him again, the lawman fired at the suspect who fled.
Sebastian was later arrested and turned over to the Valenzuela police station for the filing of a case against him. —Mariejo S. Ramos
Another NBP officer killed in Muntinlupa City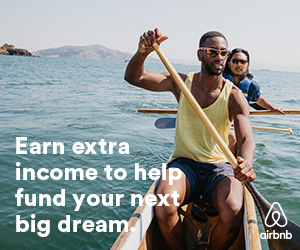 Another officer of the National Bilibid Prison (NBP) was gunned down in Muntinlupa City on Monday, bringing to three the Bureau of Corrections personnel killed by motorcycle-riding suspects since September.
Chief Insp. Angelito Padilla died of a gunshot wound in the head after he was ambushed by two men on Katihan Road at Barangay Poblacion.
According to a police report, Padilla, who had just left the NBP compound, was driving his maroon Nissan Sentra when he was caught in heavy traffic in front of the public market.
The motorcycle-riding suspects stopped beside his car and fired at the driver's side, hitting the victim who lost control of his vehicle.
Not content, his attackers shot him again before fleeing.
Padilla was rushed to a nearby hospital where he died after several hours.
The Muntinlupa police said they were still investigating the motive for his killing, the third involving NBP personnel.
On Sept. 2, Insp. Rommel Reyes was shot by a man on NBP Road inside the prison compound.
On Oct. 1, Insp. Nimencio San Gabriel was killed when he was shot by motorcycle riders in Katarungan Village at Barangay Poblacion. —Dexter Cabalza
Subscribe to INQUIRER PLUS to get access to The Philippine Daily Inquirer & other 70+ titles, share up to 5 gadgets, listen to the news, download as early as 4am & share articles on social media. Call 896 6000.