STRUGGLE OF MINDANAO'S INDIGENOUS PEOPLES
We fought colonizers before NPA came, 'lumad' group tells Duterte
DAVAO CITY—The indigenous peoples in Mindanao had waged war against Spanish and American colonizers long before the New People's Army (NPA) existed, a leader of a militant "lumad" group Kalumaran said on Tuesday.
"Long before there was NPA, the lumad were already fighting for their ancestral lands against [operations] of mining and big plantations. We never stopped fighting since the time of the Spaniards and the Americans," Dulphing Ogan, speaking for Kalumaran, said.
Killings, harassment
Ogan was reacting to President Rodrigo Duterte's statement that the NPA was using the lumad in its insurgency campaign against the government.
Another group also warned on Tuesday that the extension of martial law in Mindanao would only "increase the number of victims of human rights violations and extrajudicial killings."
Aglipayan Bishop Antonio Ablon, convenor of Barug Katungod Mindanao, said the extension would "only result in more killings, harassment and intimidation against the critics of the Duterte administration."
Protest
"It would be 'unlimited' fascism," Ablon said.
On Tuesday, more than 500 activists from Mindanao staged a rally in front of the Department of National Defense at Camp Aguinaldo in Quezon City to protest against the proposed martial law extension.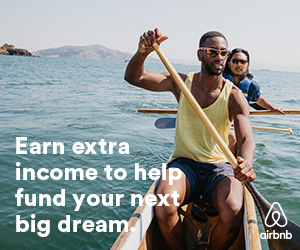 Ablon said the extension would "empower the military and police to abuse the legal system," referring to the arrest last week of 18 nongovernment organization leaders and activists, including former Bayan Muna Rep. Satur Ocampo and ACT Teachers Rep. France Castro, in Talaingod town, Davao del Norte province.
"If the police and military can violate legal processes at whim against these prominent individuals, how much more for ordinary folks like the lumad and farmers?" he said.
Ogan said: "The Duterte administration is pushing the lumad to join the NPA. If it's true that 75 percent of the NPA are lumad, then (Mr. Duterte) should better ask himself about the violations done by the military."
He said the filing of trafficking and kidnapping charges against those arrested in Talaingod was "just a smokescreen to cover the real intent of the government in the hinterlands of Davao del Norte."
"There must be a plan by the government to sell off the lumad ancestral lands to big businesses," Ogan said.
Earlier this year, Mr. Duterte said he would open the ancestral lands to investors to bring development to poverty-stricken areas in Mindanao. —Mart Sambalud
Subscribe to INQUIRER PLUS to get access to The Philippine Daily Inquirer & other 70+ titles, share up to 5 gadgets, listen to the news, download as early as 4am & share articles on social media. Call 896 6000.