Duterte blasts Catholic bishops, religious leaders anew
President Rodrigo Duterte once again hit Catholic bishops and warned other leaders who use religion to criticize him.
"Kay itong mga Obispo itong mga p***** i**** 'to, akala mo mga aral. Mas marunong pa," Dutere said in a speech in Puerto Princesa City Saturday night.
"Paano hindi ako maka-diyos na — nag-aral ako ng Ateneo tapos I got my law sa San Beda. O how can I be a — kaya 'yung… But do not invoke," he added.
Duterte's latest outburst came a week after Caloocan Bishop Pablo Virgilio David asked the public to pray for Duterte for being a "very sick man."
David issued the statement after Duterte mocked the Catholic celebration of All Saints' Day and All Souls' Day.
READ: Caloocan bishop: 'Our country is being led by a very sick man'
"Happy All Saints'… Bakit naman… tarantado talaga itong mga Katoliko ang puta. Bakit ba may All Souls' Day at All Saints' Day?" Duterte said during a conference.
"Hindi natin alam kung sino mga santo na 'yun. Mga gago na iyon, mga lasenggo. Dito na lang kayo. I'll give you a patron. Get hold of a picture of mine, iyan lagay niyo sa altar, Santo Rodrigo," he said.
READ: Duterte mocks Filipinos' celebration of 'Undas'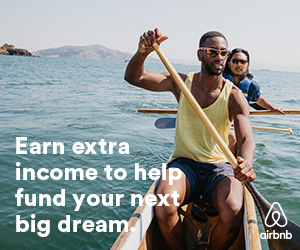 Despite the new attack on Church leaders, the President said that he had a good relationship with priests. He also said that his warnings were not limited to the Catholic Church alone but also to other religions.
"Ang problema kasi — avoid, avoid. Pati 'yung mga kapatid ko na Moro, avoid using the platform of Allah, God," he said.
"Kasi ang balik — pagbalik niyan. Eh 'yung ano mo, 'yung ginagamit mo na ano, 'yun ang titirahin. Eh 'di diyan na tayo magkakaroon ng problema," he added.
Previously, Duterte came under fire for calling God "stupid" and for questioning the creation story in the Bible. /cbb
Subscribe to INQUIRER PLUS to get access to The Philippine Daily Inquirer & other 70+ titles, share up to 5 gadgets, listen to the news, download as early as 4am & share articles on social media. Call 896 6000.