Sandigan rules on Bong's plunder case Dec. 7
The Sandiganbayan is finally set to hand down its decision on the P224.5-million plunder case against former Sen. Bong Revilla next month, four years after he was charged and detained for the nonbailable offense.
In a supplemental order released on Thursday, the court's First Division scheduled the promulgation of the decision on the case on Dec. 7, 2018, at 8:30 a.m.
The order was signed by Associate Justices Efren N. de la Cruz, Geraldine Faith A. Econg and Edgardo M. Caldona.
Project kickbacks
Revilla was accused of getting kickbacks in exchange for funneling his Priority Development Assistance Fund allocations to ghost projects of bogus foundations linked to alleged pork barrel mastermind Janet Lim-Napoles.
His plunder case would be the first of the five cases filed in connection with the P10-billion scheme to be resolved. The trial stage lasted from June 2017 to August this year.
Revilla, his chief of staff, Richard Cambe, and Napoles lost their motions to file a demurrer contesting the sufficiency of the Ombudsman's evidence, forcing them to present evidence to defend themselves and see the trial through.
Whistleblowers
The prosecution's case included the testimonies and documents of Napoles' employees-turned-whistleblowers, an Anti-Money Laundering Council report on the Revilla family's bank deposits and proof that the former senator's livelihood projects were never implemented.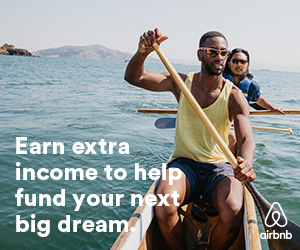 Revilla's camp had sought to convince the court that his actions did not constitute elements of plunder, and even secured the testimony of whistleblower Marina Sula claiming she was coached to back up the testimony of Benhur Luy, her coworker and the prosecution's star witness.
The other pending plunder cases were filed against former Senators Jinggoy Estrada (P183.8 million) and Juan Ponce Enrile (P172.8 million), as well as former Association of Philippine Electric Cooperatives party-list Rep. Edgar Valdez (P95 million) and Masbate Rep. Rizalina Seachon-Lanete (P108.4 million).
'Anxious, excited'
In a statement, Revilla's wife, Bacoor City Mayor Lani Mercado-Revilla, said: "We are both anxious and excited at the same time. After four years and six months, we are finally here. We ask for continuous prayers for an acquittal."
Subscribe to INQUIRER PLUS to get access to The Philippine Daily Inquirer & other 70+ titles, share up to 5 gadgets, listen to the news, download as early as 4am & share articles on social media. Call 896 6000.