CHR wary of PNP cap on female recruits
10-percent limit in violation of Magna Carta for Women, says
The Commission on Human Rights (CHR) on Thursday expressed concern over the proposal of the Philippine National Police to limit the number of female recruits for the police force.
In a statement, CHR spokesperson Jacqueline de Guia said that the PNP's plan to keep at 10 percent the number of its women recruits was in violation of Republic Act 9710 or the Magna Carta for Women (MCW).
5-fold increase
"Regardless of proposed legislation, [the law] is already explicit in mandating the PNP and other allied services to increase women hirees to reach 50 percent in five years from the passage of MCW," she pointed out.
De Guia was referring to Section 9(a) of RA 9710 which states that agencies of government shall impose an incremental increase in the recruitment and training of women in the police force, forensics and medico-legal, legal services, and social work services availed of by women, until their number reaches at least 50 percent of the total workforce.
Earlier this week, PNP Director General Oscar Albayalde thumbed down a proposal to hike to 20 percent the yearly recruitment, training and education quota for women in the national police force.
This was after Surigao del Sur Rep. Johnny Pimentel suggested a doubling in the quota so that only policewomen would have custody of children and females brought to police stations.
Albayalde, however, said the PNP had already exceeded the 10 percent quota as mandated by Section 58 of Republic Act 8551 or the Philippine National Police Reform and Reorganization Act of 1998.
No discrimination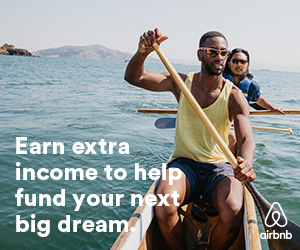 "That's why we want to limit the number of policewomen in the PNP. We are not discriminating against them but we have already recruited a lot of them," he told reporters.
Most of the female police officers were holding desk jobs or had administrative duties although many of them were also assigned to the field, with some even members of the elite Special Action Force, Albayalde added.
He also cited some of the "restrictions" affecting policewomen, particularly the extended maternity leave of 105 days for female workers.
"Just imagine not being able to utilize that police officer for that span of time," Albayalde added as he stressed that in his estimate, the PNP's recruitment of women had already reached 12 percent.
No support, basis
But according to De Guia, there was "no support and basis" for Albayalde's plan to set a 10-percent limit on women hirees, especially with MCW marking its 10th year of passage into law in 2019.
"Justifying such limit on women's pregnancy and extended maternity leaves goes against the spirit and intent of the MCW in prohibiting all forms of discrimination against women and of the maternity leave law in recognizing women's gender specific needs," she said.
Subscribe to INQUIRER PLUS to get access to The Philippine Daily Inquirer & other 70+ titles, share up to 5 gadgets, listen to the news, download as early as 4am & share articles on social media. Call 896 6000.