OFWs' terminal fee refund at Naia is out of CAAP jurisdiction
The Civil Aviation Authority of the Philippines (CAAP) said that the issue being raised on terminal fees collected from the overseas Filipino workers (OFW) at the Ninoy Aquino International Airport (Naia) should not be addressed to them.
According to CAAP Spokesperson Eric Apolonio, the agency cannot refund the terminal fees paid at Naia since it was the Manila International Airport Authority (MIAA) that manages the Naia.
"Terminal fees are collected by CAAP only for airports it operates and controls. Consequently, we can only provide refund to OFWs using CAAP controlled airports," Apolonio said in text message to INQUIRER.net
"Airports like Naia, Clark, and Mactan-Cebu, must have their own refund procedures," he added.
The reaction of Apolonio came after the Department of Labor and Employment urged the CAAP and airline companies to refund at least P500 million worth of terminal fees and travel taxes it has collected from OFWs.
Under the law, OFWs are exempted to pay travel tax and terminal fees since 2015.
READ: DOLE to CAAP: Refund P500M worth of travel taxes, terminal fees to OFWs
Clark is under the jurisdiction of Clark International Airport Corporation (CIAC) while Mactan-Cebu airport is being handled by the Mactan–Cebu International Airport Authority (MCIAA)
Apolonio said that while MIAA, CAAP, CIAC, and MCIAA are all attached agencies of the Department of Transportation, the four still have different mandates.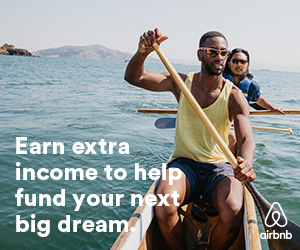 He also noted that CAAP only handles seven airports in the country specifically located in Puerto Princesa, General Santos, Zamboanga, Davao, Kalibo, Laoag, and Iloilo.
These, however, were mostly being used by tourists and not OFWs, Apolonio said.
"Most of them are being used by tourist on regional flights only, like Hong Kong, Korea, China," added.
"Majority of OFWs are using Naia, Clark or Cebu Mactan as exit point to their final destinations," he added.
INQUIRER.net already sought reaction from MIAA General Manager Ed Monreal regarding the travel tax refund issue but he has yet to respond. /jpv
Subscribe to INQUIRER PLUS to get access to The Philippine Daily Inquirer & other 70+ titles, share up to 5 gadgets, listen to the news, download as early as 4am & share articles on social media. Call 896 6000.