AFP chief: Further assessment needed on Mindanao martial law extension
Military officials will discuss next week the possible third extension of martial law in Mindanao, Armed Forces Chief of Staff General Carlito Galvez said Thursday.
Galvez said that even if they already talked to some of the religious groups and local government units (LGUs) in the region about extending martial law in Mindanao, the military still needs to conduct further assessment before they submit their recommendation on the matter to President Rodrigo Duterte.
"Next week we will start the assessment with the visitation of EastMinCom (Eastern Mindanao Command) and WestMinCom (Western Mindanao Command)," Galvez said.
"We have already asked some religious (groups) and also some of the LGUs but we need to assess further considering that the assessment will be coming from the AFP should be jointly with the PNP (Philippine National Police)," he added.
Earlier, PNP chief Director General Oscar Albayalde said they will support the possible extension of martial law in Mindanao, which is expected to end this December 31, supposedly to maintain peace and order in the region.
READ: PNP backs third extension of martial law in Mindanao
Galvez underscored that martial law contributed well in maintaining peace in Mindanao particularly in "conflicted areas" during the Barangay and Sangguniang Kabataan (SK) elections early this year.
He said the success of the recent village polls, even in the war-torn Marawi City, was a sign that martial law is effective in Mindanao.
"Sinasabi ng mga tao sa atin, especially doon sa mga conflicted areas, is the threshold ng elections. During elections for the first time (in) Marawi… there was no single violent incident happened and there was no failure of elections in all the barangays," he said.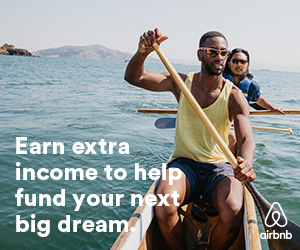 "The Comelec, the PNP and the AFP also concluded that the Barangay and SK elections this 2018 is one of the most peaceful," he added.
Galvez further noted that martial law also helped trigger a "growing trend in the business sector" in some areas of the region.
"There is a growing trend in the business sector especially in Cagayan De Oro, GenSan… there is a commensurate correlational increase of business activity because of the seemingly peaceful conditions in the area," he said.
President Rodrigo Duterte first placed Mindanao under martial rule in May 2017 when the Islamic State-inspired Maute Group invaded Marawi City in an attempt to establish a caliphate there. The Senate and House of Representatives jointly extended the declaration of martial law in Mindanao, first up to December 31, 2017 and then to December 31, 2018. /kga
Subscribe to INQUIRER PLUS to get access to The Philippine Daily Inquirer & other 70+ titles, share up to 5 gadgets, listen to the news, download as early as 4am & share articles on social media. Call 896 6000.