DOTr okays original proponent status to Chelsea, Mega 7
The Department of Transport (DOTr) has granted the original proponent status (OPS) to Chelsea Logistics Holdings Corporation to develop Davao International Airport, and Mega 7 Construction Corporation to develop the Kalibo International Airport (KIA).
The DOTr said Tuesday that the two corporations were granted their respective OPS after the Civil Aviation Authority of the Philippines (CAAP) Board received the needed number of signatures from its members.
The OPS grant was released to Chelsea and Mega 7 last Friday, October 19.
"The Chelsea Logistics Holdings submitted its P49-billion unsolicited proposal (USP) to the DOTr on 28 May 2018, while Mega 7 Construction Corporation sent their USP of PhP3.8-billion on 6 August 2018," the DOTr said.
"The DOTr and CAAP have no objections on the unsolicited proposals, subject to legal, technical and financial conditionalities," the department added.
The CAAP Board is composed of Tugade, CAAP Dir. Gen. Jim Sydiongco, Department of Tourism Secretary Bernadette Romulo-Puyat, Department of Finance Secretary Carlos Dominguez III, Department of the Interior and Local Government Secretary Eduardo Año, Department of Foreign Affairs Secretary Teodoro Locsin Jr., Department of Labor and Employment Secretary Silvestre Bello III, and Department of Justice Secretary Menardo Guevarra.
The DOTr said that the OPS granted to Chelsea Logistics will be for operation, maintenance, and expansion of the Davao airport.
"It will also offer a new technology to enhance passenger experience and an airport operator which captures data to deliver efficient operations," the DOTr said.
The OPS for Mega 7 Construction, meanwhile, will also be for operation, maintenance and upgrade of facilities and systems in Kalibo.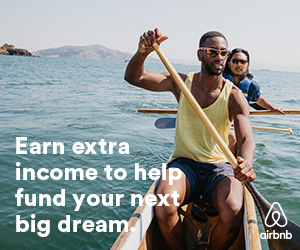 The proposals will now be submitted by the DOTr to the National Economic and Development Authority (NEDA) Board for approval. /cbb
Subscribe to INQUIRER PLUS to get access to The Philippine Daily Inquirer & other 70+ titles, share up to 5 gadgets, listen to the news, download as early as 4am & share articles on social media. Call 896 6000.