Proposal to split Palawan into 3 provinces gets mixed reactions
PUERTO PRINCESA CITY – A legislative measure initiated by provincial political leaders to divide Palawan into three smaller provinces has sparked mixed reactions from local residents after it breezed through the House of Representatives in August and was endorsed last week by Senator Sonny Angara.
The measure, which is being pushed by the provincial government, aims to separate the north, central and southern regions of Palawan into three separate provinces.
Governor Jose Alvarez, who has been actively lobbying for the bill's passage in Congress, said the initiative is necessary to improve local governance and spark growth.
Last week, civil society groups launched a campaign to oppose the bill currently pending in the Senate after Senator Angara, who chairs the Senate Committee on Local Government, openly endorsed it in a social
media post.
"Palawan is the biggest province in the Philippines, encompassing 1,800 islands and 17,000 sq. kms that can fit five Batangas provinces in terms of area," Angara stated.
He also brushed aside criticisms being raised against it by civil society groups in Palawan, defending the measure as "not motivated by partisan political concerns, nor a gerrymandering exercise".
Online campaign
Palawan civil society groups have mounted an online campaign, dubbed #onepalawan, to attempt to block the measure in the Senate, claiming it did not go through genuine public consultations in the province.
"We were blindsided by how fast this proposal came into being, without consulting the people, excluding Puerto Princesa," Cynthia Sumagaysay, the group's lead campaigner, told the Inquirer.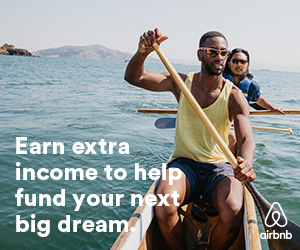 Sumagaysay was referring to a provision in the Senate's version of the bill that excludes residents of vote-rich Puerto Princesa City from voting in a referendum that will enforce the measure once it is approved by Congress and the President.
"The people of Puerto Princesa will just wake up one day and realize they no longer have a province," she added.
Support

Palawan's key political leaders have backed the measure, echoing Gov. Alvarez's lament that the province is too large to be effectively governed.
"I don't see any disadvantage if we divide Palawan into three provinces. What I see is that we will all benefit from it," Gil Acosta, Palawan 3rd district representative said.
"It's just extremely difficult to effectively provide all the services that the people deserve," Franz Alvarez, Palawan 1st district representative and the governor's nephew, added.
"I see its potential if things work out especially for the general services that the citizens need that they cannot avail because they are too far," Yona Marionne Mahilum, an employee of the capitol said.
City voters excluded

Sumagaysay said Puerto Princesa City residents should be allowed to vote in the referendum if the bill is approved, despite the capital being excluded in the division scheme as an independent unit, being a
classified "highly urbanized city."
"The entire nation has to know this won't be beneficial even to the country because the creation of provinces, the bloated bureaucracy that will result from this, and holding a plebiscite will be shouldered by taxpayer's money. We will all bear the brunt of this unnecessary proposal which was based on self interests and greed of a
few," Sumagaysay said.
Puerto Princesa City Mayor Lucilo Bayron last week said they had been invited previously by the bill's proponents to join in the division scheme but opted out of it instead, noting it will require the downgrading of Puerto Princesa into either a component city or being dismembered as smaller towns. /muf
Subscribe to INQUIRER PLUS to get access to The Philippine Daily Inquirer & other 70+ titles, share up to 5 gadgets, listen to the news, download as early as 4am & share articles on social media. Call 896 6000.