2 IEDs defused in Maguindanao ahead of Duterte's visit
CAMP SIONGCO, MAGUINDANAO – Army bomb experts on Tuesday night disarmed two powerful improvised explosive devices (IEDs) found along the national highway in Maguindanao.
The discovery of the two IEDs – one in front of Our Lady of Lourdes Grotto in Barangay Broce, Datu Odin Sinsuat, Maguindanao and another in Guindulungn, also in Maguindanao – came hours before President Rodrigo Duterte's scheduled visit to the Army's Camp Siongco, headquarters of the 6th Infantry Division.
The first IED was found around 10 p.m. Tuesday beside the highway in Sitio Pansul, Barangay Macasampen, Guindulungan town. The IED was placed inside a carton, according to Sr. Insp. Zukanain Kunakon, town police chief.
Civilians alerted the police about the suspicious box, which contains four 81 mm mortars and one 60 mm mortars attached to a mobile phone that served as triggering device, Army bomb experts said.
"It was safely deactivated at about midnight," Kunakon told reporters.
Kunakon said the IED was so powerful that it could have maimed or killed commuters passing along the national highway.
Around 11:30 p.m. Tuesday, villagers alerted the police and military about a suspicious box beside the highway in Barangay Broce, in Datu Odin Sinsuat, Maguindanao, about a kilometer away from the 6th Infantry Division headquarters where Mr. Duterte is set to visit later Wednesday.
Major Arvin John Encinas, 6th Infantry Division spokesperson, said alert civilians reported to authorities what they believed was a roadside bomb, prompting authorities to quickly cordon off the area.
"The bomb was made of an 81-mm mortar with mobile phone as triggering device," Encinas said.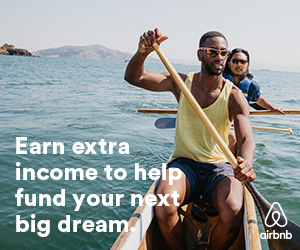 Chief Insp. Sabri Lakibul, Datu Odin Sinsuat police chief, said the bomb was found near the gate of Mindanao State University (MSU–Maguindanao) Postgraduate School.
No one has claimed responsibility but authorities believed it was the handiwork of IS-linked Bangsamoro Islamic Freedom Fighters (BIFF).
"It has the trademark of BIFF," a bomb expert told reporters. The bomb expert added that it was similar to other IEDs exploded and recovered in lairs of BIFF in the province.
Abu Misry Mama, speaking for a faction of the BIFF, denied his group was behind the foiled bombing.
"Maybe from other faction of the BIFF, not from us," Mama, said referring to the two other BIFF groups that has pledged allegiance to ISIS.
No military or police officials would say if the IEDs could have anything to do with the Mr. Duterte's visit.
The President is scheduled to arrive at past noon Wednesday here to visit the wake of five slain agents of Philippine Drug Enforcement Agency in an ambush in Lanao del Sur last week. /kga
Subscribe to INQUIRER PLUS to get access to The Philippine Daily Inquirer & other 70+ titles, share up to 5 gadgets, listen to the news, download as early as 4am & share articles on social media. Call 896 6000.