Anti-corruption group asks Ombudsman to review Jinggoy's bail
Anti-corruption group Filipinos Opposed to Corruption and Unjust System (FOCUS) has asked the Office of the Ombudsman to review the P1.33-million bail posted by former Senator Jinggoy Estrada which granted him provisional liberty.
In a letter addressed to Ombudsman Samuel Martires on Thursday, FOCUS, through its spokesperson Jun Braga, said it is seeking legal remedies such as the filing of a motion for reconsideration on the bail that Estrada posted.
"The undersigned would like to request this Honorable Office, for the sake of the Filipino people, to avail of the appropriate remedy, including, but not limited to the filing of a Motion for Reconsideration or a Petition for Certiorari for grave abuse on the part of the Anti-Graft Court," Braga said.
Sandiganbayan granted Estrada's motion for bail in September 2017, on the grounds that he has not yet been convicted,  he is not the mastermind (in a crime), and that he is not a flight risk.
READ: After 3 years in jail, Jinggoy Estrada walks free
Citing a Supreme Court ruling FOCUS  said however that bail is considered a "matter of right," and a "matter of discretion by the court."
The group also noted that plunder is punishable by up to 40 years of imprisonment as the amount involved went well above the P50-million mark. This was prescribed by Section 2 of R.A. 7080 or An Act Defining and Penalizing the Crime of Plunder.
"Based on the foregoing jurisprudence and the penalties for plunder and graft, it is very much apparent that the grant of the Anti-Graft Court of Estrada's Motion for Bail is tainted with grave abuse of discretion, considering that bail is only a matter of right if the offense is "not punishable by death, reclusion perpetua of life imprisonment" unlike the charges being faced by Estrada as of present," FOCUS said.
"This finding is supported by no other than the two justices of the Anti-Graft court who dissented in the grant of Estrada's motion," the group added.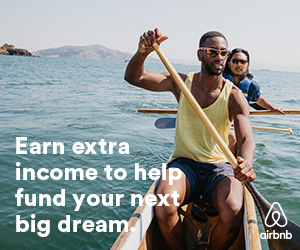 Estrada, whose October 1 to 8 trip to Singapore was approved by the Sandiganbayan, was charged with misusing public funds when he allegedly allocated P183 million of his Priority Development Assistance Fund (PDAF) to bogus non-government organizations of pork barrel scam mastermind Janet Lim Napoles.
His recent trip was approved  on the grournds that he would accompany his mother, former First Lady and Senator Loi Ejercito, on a medical check-up. Despite opposition from the prosecution, Sandiganbayan pushed through with the decision, saying that Estrada's travel bond of P2.6 million would guarantee his return to the country. /ee
READ: Sandiganbayan allows Jinggoy to travel to Singapore
Subscribe to INQUIRER PLUS to get access to The Philippine Daily Inquirer & other 70+ titles, share up to 5 gadgets, listen to the news, download as early as 4am & share articles on social media. Call 896 6000.