Duterte 'EJK confession' seen boosting ICC probe
President Duterte's statement that extrajudicial killings (EJKs) were his "only sin" drew on Friday immediate calls on the International Criminal Court (ICC) to step up its investigation of charges of crimes against humanity against him in connection with his war on drugs.
Malacañang, however, quickly downplayed Mr. Duterte's statement which he made during the oath-taking of new career executive service officers at the Palace.
In his long-winded speech at the gathering on Thursday, Mr. Duterte said fighting corruption was one of his election campaign promises and admitted he could not eradicate the problem, but that he himself "will not fuck with the money of the people."
Turning to politics, he indicated there would be a reckoning of wrongdoings by officials.
"What are your sins? Me? I told the military, what is my sin? Did I steal even a single peso? … Did I prosecute somebody that I had put in jail?" he said. "My only sin is the extrajudicial killings."
More than 4,000 deaths
However, the former city prosecutor later indicated that the more than 4,000 deaths in the war on drugs could not legally be pinned on him, asking, like a lawyer, when, where and how he had killed the victims. "What did I use?" he added.
He then blamed many of the killings on "ninja cops," a term for corrupt police officers also involved in the drug trade. "They are the ones killing those who could not remit to them," Mr. Duterte said.
Lawyer Jude Sabio, who filed in April 2017 the first of two charges alleging crimes against humanity against Mr. Duterte in the ICC, said the President's statement boosted the case.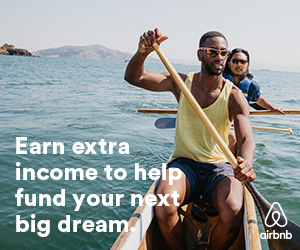 Opposition Sen. Risa Hontiveros said the President's "verbal admission" was "solid evidence" against him.
"Truly, a fish is caught by its mouth and a foul man by his deeds," she said in a statement.
Former Solicitor General Florin Hilbay urged the ICC to consider Mr. Duterte's statement as an admission of guilt.
"Here's the President of the Republic of the Philippines, making a public admission of crimes under your jurisdiction. Please act ASAP (as soon as possible)," he said on his Facebook page on Friday.
Hilbay said the ICC should take the President's disclosure as a "formal and public admission of guilt."
"It's that simple," he said.
Presidential chief legal counsel Salvador Panelo, however, said Mr. Duterte was being misunderstood.
"What he meant was, 'the only issue against me is the extrajudicial killings," he said in a radio interview.
Roque: No literal meaning
Presidential spokesperson Harry Roque said in a separate radio interview that Mr. Duterte's statement was "not really serious."
"I don't think it has a literal meaning," said Roque. "That's the President being playful, highlighting the point that he's not corrupt."
Roque, a lawyer, added: "In the first place, it's not a sworn statement. So how can it be self-incriminating?"
 'Bits of truth'
The President's archcritic, Sen. Antonio Trillanes IV, believes Mr. Duterte's remarks "in unguarded moments" contain "bits of truth."
"In this same vein I would like to take this opportunity to call on the ICC to expedite the investigation of the crimes against humanity committed by Mr. Duterte against the Filipino people," Trillanes said. "Hopefully this will be the clincher because he made it easier."
Mr. Duterte last March unilaterally withdrew the Philippines from the Rome Statute, the treaty that established the ICC, after its chief prosecutor, Fatou Bensouda, announced that she would conduct a preliminary examination of Sabio's complaint.
Activists and families of eight drug war victims last August filed a second complaint in the ICC also accusing Mr. Duterte of murder and crimes against humanity.
Callamard tweet
In a tweet, Agnes Callamard, the UN special rapporteur on extrajudicial killings, said Mr. Duterte's remarks were an "extraordinary statement by a head of state."
"Translation: my only sin is imposing unthinkable sufferings on 1000s of vulnerable families, emboldening corrupt policing, destroying rule of law," Callamard added.
Human rights watchdogs Amnesty International and Human Rights Watch (HRW) also urged the ICC to take note of Mr. Duterte's statement.
Brad Adams, HRW Asia division director, said the "admission should erase any doubt about the culpability of the president."
Minar Pimple, senior director for global operations at Amnesty, said the "apparent admission" by the President "highlights the urgent need for international investigations into the thousands of killings and other human rights violations" that victimized mostly poor Filipinos.
The Commission on Human Rights (CHR) rebuked the President's spokespersons for saying that Mr. Duterte's statement was just a joke.
"Life is sacred; it should not be toyed upon," said CHR spokesperson Jacqueline de Guia.
Sen. Bam Aquino said there was always an "unlaughable truth" behind every joke "like the pain of families of those killed, like the targeting of poor communities instead of rich drug lords, like putting critics in jail while the corrupt freely smuggle 'shabu' (crystal meth)."
Bishop sees good start
Caloocan Bishop Pablo Virgilio David, a critic of the war on drugs, said Filipinos should welcome Mr. Duterte's "public confession" as it was a "good start" in the President's journey toward making up for his sins.
Philippine National Police  Director General Oscar Albayalde defended Mr. Duterte, saying the President spoke "out of frustration because this is the one issue always thrown at him."
He said there were no EJKs under the Duterte administration "since it has never been state-sponsored" and the police were never ordered to kill criminals. —WITH REPORTS FROM JULIE M. AURELIO, MELVIN GASCON, JEROME ANING, DAPHNE GALVEZ, AIE BALAGTAS SEE, MARLON RAMOS, JAYMEE T. GAMIL, JOVIC YEE AND INQUIRER RESEARCH
Subscribe to INQUIRER PLUS to get access to The Philippine Daily Inquirer & other 70+ titles, share up to 5 gadgets, listen to the news, download as early as 4am & share articles on social media. Call 896 6000.