News Briefs: Sept. 26, 2018
CBCP seeks prayers for abducted seamen
The Catholic Bishops' Conference of the Philippines called on the faithful on Tuesday to pray for the safe return of 12 seamen, including seven Filipinos, who were abducted by Nigerian pirates over the weekend.
Also abducted were nationals from Slovenia, Ukraine, Romania, Croatia and Bosnia. —Jovic Yee
Palparan serves time in Bilibid
Retired Maj. Gen. Jovito Palparan Jr. has started serving his jail term at New Bilibid Prison following his Sept. 17 conviction for the abduction of two University of the Philippines students, according to Justice Secretary Menardo Guevarra.
Palparan had been detained at the Armed Forces of the Philippines' custodial center in Fort Bonifacio prior to his conviction. —Vince F. Nonanto
Pork case: Trial of ex-solon a go
The antigraft court Sandiganbayan will proceed with the trial of Council for the Welfare of Children executive director Mary Mitzi Cajayon over the alleged misuse of P10 million in pork barrel funds when she was still representative of Caloocan City's second district in 2009.
In a resolution dated Sept. 21, the court's Second Division denied Cajayon's motion to dismiss the cases, invoking "inordinate delay." —Vince F. Nonato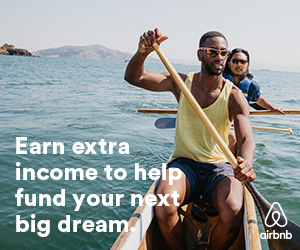 Palace backs Sotto on jailing 13-yr-olds
Malacañang will support a bill filed by Senate President Vicente Sotto III seeking to lower the age of criminal liability for minors from 15 years old to 13 years old.
Senate Bill No. 2026 seeks to amend the Juvenile Justice and Welfare Act of 2006, authored by Sen. Francis Pangilinan, exempting children 15 years old and below from jail time.
Presidential spokesperson Harry Roque said President Rodrigo Duterte believed Pangilinan's law "contributed to the rise of criminality." —Christine O. Avendaño
SC recommends 6 as new justices
The Supreme Court has recommended six replacements for Associate Justice Samuel Martires, who has been appointed as Ombudsman in place of retired Ombudsman Conchita Carpio Morales.
The high court en banc also vouched for the six.
The list of six names will be submitted to the Judicial and Bar Council (JBC), which screens applicants for Supreme Court posts.
The JBC is mandated to submit a list of nominees for Supreme Court justice to President Duterte. —Vince F. Nonato
Subscribe to INQUIRER PLUS to get access to The Philippine Daily Inquirer & other 70+ titles, share up to 5 gadgets, listen to the news, download as early as 4am & share articles on social media. Call 896 6000.