Survey: 4 of 5 Pinoys satisfied with drug war
Public satisfaction with President Rodrigo Duterte's violent war on drugs is slightly up in the second quarter of 2018, while rejection of his campaign against loiterers has boiled over, with most Filipinos insisting it is a violation of their human rights.
According to a Social Weather Stations (SWS) poll taken from June 27 to 30, 78 percent of Filipinos are satisfied with the war on drugs while 13 percent are dissatisfied, for a net satisfaction rating of +65 percent, a slight improvement over +64 percent in March.
The hairline improvement, however, is enough for Malacañang to claim success in the crackdown on narcotics that has taken the lives of more than 4,500 mostly poor drug users and peddlers.
"This is a testament that the drug war continues to enjoy the broad support of our people, notwithstanding the efforts of the detractors and critics of the administration to politicize the issue or discredit the campaign's success," presidential spokesperson Harry Roque said on Sunday.
SWS interviewed 1,200 adults for the poll about the war on drugs, asking them how satisfied they are with the campaign.
SWS does not use "approve" or "disapprove" in its survey on the drug war, making it difficult to conclude whether "satisfied" should be understood as "approval" of the alleged extrajudicial killings.
The poll about the campaign against loiterers is clearer: 60 percent of 1,200 respondents nationwide say arresting people for idling is a violation of their human rights.
Of those people, 68 percent are worried that they themselves or some people they know might be arrested for "loitering," a term the President did not define when he ordered the arrest of do-nothings hanging around public places.
No arrest order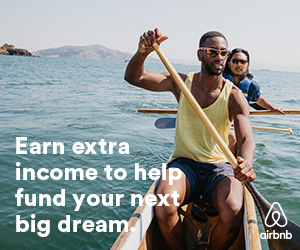 Roque said, however, that the President had already clarified that he never ordered the arrest of loiterers, only of people who violated municipal ordinances, including going about shirtless and drinking in public.
The President gave the order in early June, leading to roundups that bloated populations in already overcrowded city jails and to the death of a young man who made the mistake of going out to buy cigarettes shirtless.
Genesis Argoncillo was picked up by police in Quezon City on June 15 and thrown in jail, where he was beaten up by inmates and died from his injuries four days later.
Two inmates are facing murder charges for his death.
The Inquirer sought but failed to get comment from the Commission on Human Rights on Sunday.
According to SWS, the 1-point improvement in net satisfaction with the war on drugs is due to a fall in support in the Visayas, which it says is offset by slight increases in support in Metro Manila, Luzon outside the National Capital Region, and Mindanao.
Net satisfaction with the crackdown dropped by 12 points in the Visayas to +57 from +69 in March.
Rise in gun crime
The fall comes with a surge in gun crime in the region, with 112 cases from February to July, according to government figures.
Ninety-two of the victims were felled by motorcycle-riding gunmen.
The rest were killed in police operations.
Those who are satisfied with the war on drugs are also satisfied with the job performance of the President, giving him +59, which SWS classifies as "very good."
Among those dissatisfied with the drug war, the President got -18 percent (33 percent satisfied and 50 percent dissatisfied), considered "poor" by SWS.
In the campaign against loitering, 25 percent of the respondents disagree that arresting idlers is a violation of human rights, resulting in a net agreement score (agree minus disagree) of +34, which SWS classifies as "strong."
Agreement is highest in Mindanao at "strong" +48, followed by the Visayas, at "strong" +32; Metro Manila, "strong" +32; rest of Luzon, "moderate" +29.
The proportion of those who are worried that they or people they know would be arrested for loitering is highest in Metro Manila (78 percent), followed by the Visayas (73 percent), rest of Luzon (67 percent) and Mindanao (59 percent). —Inquirer Research with a report from Julie M. Aurelio
RELATED VIDEO
Subscribe to INQUIRER PLUS to get access to The Philippine Daily Inquirer & other 70+ titles, share up to 5 gadgets, listen to the news, download as early as 4am & share articles on social media. Call 896 6000.