Impeach proceedings shouldn't be abused — House panel chairman
House justice panel chairperson, Rep. Salvador "Doy" Leachon, on Tuesday said the filing of impeachment cases should not be abused and should not be a "political circus."
Leachon said the "welfare and stability" of the government's major institutions should be considered equally during impeachment proceedings.
READ: House panel starts initial scrutiny of impeach raps vs CJ, 6 other SC justices
Leachon made the remark during his opening speech at the start of the House justice committee's initial consideration of the impeachment complaints against Chief Justice Teresita Leonardo-De Castro and Supreme Court Associate Justices Andres Reyes Jr., Lucas Bersamin, Diosdado Peralta, Francis Jardeleza, Noel Tijam, and Alexander Gesmundo.
The panel earlier ruled that the seven impeachment complaints were sufficient in form. It also decided to consolidate the complaints. The next hearing will be on Sept. 11.
READ: Impeach cases vs SC justices 'sufficient in form'
Leachon said the panel members should be reminded that "the impeachment proceeding is a sacred process under the Constitution to ensure accountability of these highest officials of the Judicial Branch of government, as they are insulated from ordinary complaints."
"While the truth and justice are its primordial consideration, the welfare and stability of the major institutions should also be given equal consideration of significance," the Oriental Mindoro 1st District representative added.
While the impeachment proceeding is a political act, he stressed that "it must not be a political circus" and must not be "abused."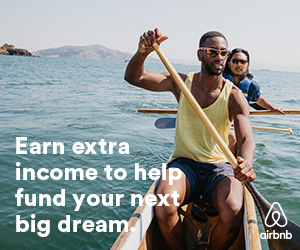 "While it is a political act, it must not be a political circus. While it is anchored on exclusive serious offenses, it must not be abused as to be the only tool to remove impeachable officers whose ideals are not aligned to the ideals of the complaining parties," he added.
De Castro earlier chided the critics of the high court, saying "we should be left alone to decide for ourselves."
READ: De Castro tells Palace, Congress: Leave SC alone
Despite reminding his colleagues of the giving weight on the stability of the SC, Leachon also noted that the filing of impeachment cases was "indicative that democracy is vibrantly working in this country."
"Very clear, no one is above the law. This is democracy," he added.
Although he acknowledged that the implications of the proceeding are "far-reaching" given that half of the SC would be empty once the seven justices are removed, Leachon said he still recognized the cases as part of the system's checks and balances.
"The implications of this proceeding are far-reaching. If seven justices would be eventually be removed, half of the Supreme Court would be empty and half would be the designated survivors. Even the Legislative Branch may be burden with the seemingly gargantuan task of being prosecutors and judges," he said.
"Nonetheless, we likewise recognize impeachment proceeding as an integral parcel of the constitutional system of check and balance," he added.   /vvp
Subscribe to INQUIRER PLUS to get access to The Philippine Daily Inquirer & other 70+ titles, share up to 5 gadgets, listen to the news, download as early as 4am & share articles on social media. Call 896 6000.