TO CELEBRATE FORMER PRESIDENT MANUEL L. QUEZON'S BIRTHDAY
#WalangPasok: No classes in QC on August 20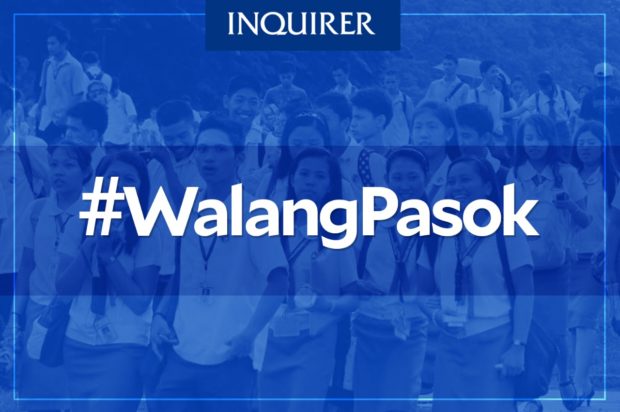 Classes in all levels at private and public schools in Quezon City have been suspended for Monday, August 20, to commemorate the birth anniversary of former President Manuel L. Quezon.
In a memorandum issued Friday, Mayor Herbert Bautista ordered the cancelation of classes and also asked that following the class suspension: "Appropriate remedial classes and/or academic work shall be provided by the faculty." /kga
Subscribe to INQUIRER PLUS to get access to The Philippine Daily Inquirer & other 70+ titles, share up to 5 gadgets, listen to the news, download as early as 4am & share articles on social media. Call 896 6000.