Palace: Cheers, jeers part of threshing out federalism issue
The cheers and jeers on the Duterte administration's proposal to shift to a federal form of government are part of a "continuing discourse" on the issue, Malacañang said on Friday.
Presidential Spokesperson Harry Roque said he even welcomes the concerns brought up by Father Ranhilio Aquino, a member of the Consultative Committee (Con-com) on Charter change, against two Cabinet members.
Aquino earlier said if Duterte truly believes in federalism, he should fire Finance Secretary Carlos Dominguez and Socioeconomic Planning Secretary Ernesto Pernia for expressing their doubts against Charter change.
"We welcome the concerns of Fr. Ranhilio Aquino as a member of the Consultative Committee and acknowledge his passion and hard work in contributing to the drafting of the federal charter," Roque said in a statement.
Roque assured Aquino that Duterte, as an advocate of federalism, has been in favor of "inclusive participation" of various groups and sectors.
"We view the differences of opinion on federalism as part of the continuing discourse, even among members of the President's official family, which the Chief Executive encourages to thresh out possible contentious issues," Roque said.
READ: Economic managers cite risks of federalism
To recall, Finance Secretary Carlos Dominguez told the Senate finance committee that a "fiscal nightmare" may escalate under federalism due to confusions on who will pay the national debt.
On the other hand, Socioeconomic Planning Secretary Ernesto Pernia said federalism would "wreak havoc" on the economy as the "momentum of infrastructure" would be disrupted by the transition.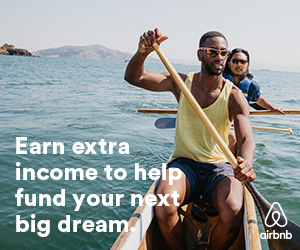 READ: Con-com member: If Duterte favors federalism, let him fire DOF, NEDA chiefs
For Aquino, Dominguez and Pernia's remarks may encourage Duterte to decide against federalism.
"Dominguez and Pernia may merely be paving the way for a subsequent Presidential announcement that 'I have been advised by my economists that federalism is as bad for our national health as smoking is to a person'" Aquino said in a personal Facebook post.
"Let's stop fooling ourselves. If Dominguez and Pernia, in their official capacities, speak loudly against Federalism, then the question should be asked in all earnestness whether the President is for it or not," Aquino said.
Dominguez and Pernia, as Cabinet secretaries, are considered alter egos of President Duterte.   /vvp
Subscribe to INQUIRER PLUS to get access to The Philippine Daily Inquirer & other 70+ titles, share up to 5 gadgets, listen to the news, download as early as 4am & share articles on social media. Call 896 6000.