Food aid for 'lumad' evacuees being screened
Military says it's not a food blockade but a documentation process ordered by town, other officials
LIANGA, SURIGAO DEL SUR—The military said it was screening food donations to more than 1,000 indigenous peoples who fled their homes when soldiers entered their communities but rejected criticisms that likened it to a food blockade and added that soldiers were just heeding orders from civilian officials.
All food donations bound for the village of Diatagon, where 1,408 people sought refuge in a gym after fleeing their homes on July 16, had to be screened at the Incident Command Post (ICP) run by the municipal disaster risk reduction office and other government agencies before reaching evacuees.
The evacuees were mostly from the remote communities of Magkahunao, Yadawan, New Kabulohan and Old Kabulohan in the village of Buhisan in San Agustin town, and Simowao, Emerald, Han-ayan, Man-luy-a, Kilometer 14, Decoy, Mike, Kilometer 16 and Panukmuan in the village of Diatagon of this town.
Relief effort
Marelyn Layno, municipal disaster risk reduction officer, said the ICP and help desk were for evacuees and their duties included screening donations.
But a parish priest from San Francisco town in Agusan del Sur complained that food he brought for children and women on Wednesday was stopped by soldiers at a checkpoint near the evacuation center.
"Since when is it illegal to bring food and feed the hungry?" said Fr. Marlon Lacal on his Facebook post.
Melita Encenzo, municipal social welfare officer, said in a phone interview that there was no food blockade in Lianga and relief goods from left-leaning groups were welcome.
She said the local government could not yet release funds since the evacuation could not be considered a calamity.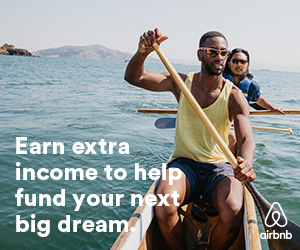 She said the setting up of ICP was agreed upon at a meeting of the municipal peace and order council to regulate aid, including those from government agencies.
Documentation
"This is to ensure that all relief goods are documented and all beneficiaries will receive appropriate assistance," Encenzo said.
She denied reports by some Church officials that some evacuees were threatened with removal from the list of beneficiaries of the Pantawid Pamilyang Pilipino Program (4Ps), a government cash subsidy program for the poor, by police if they did not return home to their villages.
"The 4Ps is a national government program and we have no authority to delist any of our beneficiaries," she said.
Capt. Rodulfo Cordero, civilian-military operations officer of the 401st Army Brigade, denied that soldiers harassed evacuees or blocked food aid from reaching the people.
He said soldiers were told to only coordinate with municipal officials.
Counterinsurgency
A statement from the "lumad" group Mapasu said villagers feared the presence of soldiers from the 75th Infantry Battalion, led by a certain Captain Borromeo, who set up a military detachment in the community of Simowao early last month as the 36th Infantry Battalion launched counterinsurgency operations in the area.
The military tagged the evacuees' villages as part of Andap Valley Complex, an area largely influenced by communist rebels.
Brig. Gen. Andres Centino, head of the 401st Infantry Brigade, said soldiers seized "the largest NPA (New People's Army) terrorist encampment in Andap Valley" in November 2017.
Maj. Gen. Ronald Villanueva, head of the Army's 4th Infantry Division, said the evacuation was orchestrated by rebel supporters.
Schools shut
At least eight schools for indigenous children were forced to shut down as a result of the evacuation of residents of 23 communities.
Human rights group Karapatan said the evacuation was triggered by soldiers occupying the people's ancestral land.
But Maj. Ezra Balagtey, spokesperson for the military's Eastern Mindanao Command, denied soldiers had encamped in the tribal communities.
"There was no operation going on there," Balagtey said, quoting a report by a soldier in the area.
According to Karapatan, at least 328 families from the Manobo tribe sought refuge 33 days after soldiers arrived and turned their communities into garrisons.
Eight alternative community schools in upland areas in Diatagon were shut down as 568 students and 48 teachers joined the mass exodus, Karapatan said.
Scared
"Human rights abuses have been committed against the lumad," the group added.
Karapatan said men, women, children and the elderly trekked for seven hours to seek safe haven.
The group said tribal leaders were threatened with charges if they fled, too.
Balagtey said residents who fled were from other areas but the military was looking into Karapatan's allegations.
Karapatan said the military had ignored calls made by tribal leaders to pull out at least 100 soldiers from the communities.
"If they will not leave our communities, then it's better for us to evacuate," said Dina Bautista, one of those who fled. "We are scared."
Balagtey said the only military presence in the area was an Army detachment in Kilometer 9, an upland community in Diatagon. —REPORTS FROM CHRIS V. PANGANIBAN, FRINSTON LIM AND BARRY OHAYLAN
Subscribe to INQUIRER PLUS to get access to The Philippine Daily Inquirer & other 70+ titles, share up to 5 gadgets, listen to the news, download as early as 4am & share articles on social media. Call 896 6000.