Bloggers to gather in Cebu today for summit
BLOGGERS in the Visayas will flock to SM City Cebu today for the 2nd Visayas Blogging Summit (VBS) 2011, the biggest social media gathering of the year.
"It will be an experience of leveling up in terms of skills and perspectives designed to make the Visayas blogging community perform a vital role in community-building online and offline," said Ruben Licera, chairman of the VBS 2011 organizing committee.
Licera said they invited speakers who are not only reputable bloggers but have also made significant contributions in their field with the help of social media.
Vernon Joseph Go, former president of the Cebu Bloggers Society and CAMMA (Cebu Archdiocesan Mass Media Awards) awardee for Personal Blogging, will share his experiences and give tips on personal blogging.
Evanjohn Mendoza, founder of Cebu Blog Camp, will talk on finding one's niche in the "blogosphere."
Recent Philippine blog award winner Max Limpag will focus on "Blogging and excellence."
Chris Ducker, CEO and founder of Live2Sell Group of Companies, the keynote speaker, will raise the ante as he focuses on blogging as a profession.
The next batch of speakers will talk about the importance of blogging as a social media tool as well as the responsibility that goes with it.
Joanne Apat of Gwion Limited Hong Kong will speak about the ABC's of using the social media as tool for business.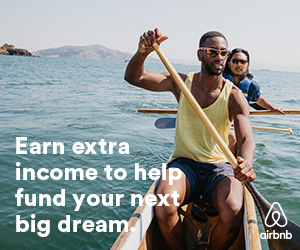 Coy Caballes of Globe Telecom will be dishing out useful tips for successful social media campaigns.
Bradley Geiser, co-founder of GeiserMaclang Marketing Communications, will share his expertise on "Online content warfare—the next wave of digital PR."
"Blogging is not only about making money. Over the years, it has become an effective tool for social change. This is why we have invited a few key persons to talk about the responsibility behind the power of the social media tools," Licera said.
Janette Toral, Philippine Internet marketing queen and the mother of the E-Commerce Law, will discuss blogging as a tool for social change.
Toral is author of "Blogging from Home" and "Digital Filipino: An E-Commerce Guide for the e-Filipino."
Kabataan party-list Rep. Raymond Palatino will delve into the "Role of the social media for change."
Sharing her experiences on the topic, "Community projects that need social media assistance" is Ramon Aboitiz Foundation Inc. communications officer Haidee Palapar.
Gina Lopez, managing director of the ABS-CBN Foundation Inc., will talk about blogging for a social cause.
Subscribe to INQUIRER PLUS to get access to The Philippine Daily Inquirer & other 70+ titles, share up to 5 gadgets, listen to the news, download as early as 4am & share articles on social media. Call 896 6000.