Imee backs crackdown on law-breaking 'tambays'
Ilocos Norte Governor Imee Marcos on Monday defended President Rodrigo Duterte's controversial crackdown against "tambays," or loiterers, who break the law.
Marcos is the daughter of the late Pres. Ferdinand Marcos who placed the Philippines under martial law from 1972 to 1981 and enforced iron-fisted rule, causing thousands of human rights abuses, deaths, and human rights violations.
"'Di lahat ng tambay inosente," Marcos said in a chance interview with reporters at Camp Crame in Quezon City. "Alam natin yan sa ating kaprobinsyahan, sa ating bukid at mga nayon."
(Not all loiterers are innocent. We know that in our provinces and countryside.)
"Ang akin lamang, bilang local executive, bilang governor, pareho din ako ni Mayor Duterte abalang-abala sa mga tambay, kung minsan ay nananakot at nagiging sanhi ng takot ng ating mga kabataan," she said.
(For me, as a local executive, as a governor, I am also like Mayor Duterte who is busy clearing tambays which at times sow fear and become the cause of fear of our youth.)
President Duterte has denied ordering the arrest of people for simply being tambay or for loitering, which he said was not a crime.
He stressed, however, that those violating the law or ordinances could be arrested.
Duterte was responding to critics who accuse him of cracking down on mere loafers.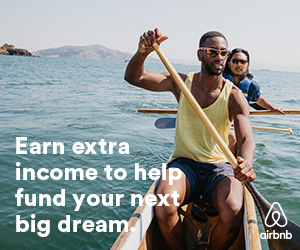 "Those sons of bitches were not listening," he said, referring to his critics. "I never said, 'arrested.' But if you are drinking in the alley, in the squatters area and making a living room out of the road there, you'll really get nabbed."
READ: Duterte: I did not order 'tambay' arrests
Marcos said the crackdown of the Philippine National Police (PNP) against tambays who break local ordinances is not martial law in the making, despite some lawmakers criticizing the drive that has arrested more than 7,000 people in a week-long campaign.
Police chief Director General Oscar Albayalde said police only arrest those who violate any local ordinances, such as drinking, smoking or urinating in public places, illegal peddling, littering, breaching peace and order, and concealing deadly weapons.
He said simply loitering in the streets at night was not an offense as vagrancy was decriminalized in 2012.
READ: Stop conditioning minds of public vs 'tambay' crackdown, Albayalde tells critics
Asked of her response about the criticisms against the controversial campaign, Marcos said, "It's entirely unnecessary."
"President Duterte has declared martial law when necessary otherwise he hasn't. Bakit pa siya magkukubli, bakit pa siya magkukunwari at magsisinungaling kung martial law ang kailangan nakita naman natin buong tapang niya idineklara?"
(Why would he pretend and lie if he thinks we need martial law, which he bravely declared.)
Duterte has declared martial law in Mindanao after Islamic State-inspired fighters attacked Marawi City last year. /cbb
Subscribe to INQUIRER PLUS to get access to The Philippine Daily Inquirer & other 70+ titles, share up to 5 gadgets, listen to the news, download as early as 4am & share articles on social media. Call 896 6000.