Carpio to decline any nomination as next Chief Justice


Acting Chief Justice Antonio Carpio will decline any nomination for him to be appointed as the next top magistrate of the Supreme Court (SC).
Carpio said he did not want to benefit from the ouster of former Chief Justice Maria Lourdes Sereno who was removed through a quo warranto proceeding.
The acting chief magistrate was among the six justices who voted against the quo warranto case filed by Solicitor General Jose Calida against Sereno.
"Because I have voted against it, I don't want to benefit from it, so I will decline any nomination," Carpio said over ANC's Headstart on Wednesday.
Declining a nomination to the top magistrate post would mean that Carpio's name would not be included on the shortlist to be submitted by the Judicial and Bar Council (JBC) to President Rodrigo Duterte.
"The president has to choose from the list of nominees submitted by the JBC. He cannot choose outside of the list," Carpio said.
"I don't want to benefit from the decision to which I disagreed, but I will have to implement it (the SC's decision) because I am the temporary head of the institution," he explained.
Carpio was appointed by former President Gloria Macapagal-Arroyo to the SC in January 2001.
Since he was set to retire in 2019, Carpio said he did not wish to "hanker for any position at this point."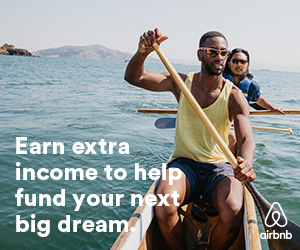 In addition, Carpio said that being Chief Justice would not necessarily mean that the rest of the Associate Justices would follow him.
"They will follow you if your ponencia, your decision is correct, if it is convincing, if it is powerful, not because you're Chief Justice," Carpio said.
"When we discuss cases, you have to argue the basis of the law, the facts, everything. Everybody's equal when we discuss it," he also said.
Likewise, Carpio said that age would not necessarily be an important factor in choosing the next Chief Justice.
"Whether you're the youngest member of the court, if you are correct, they will follow you," the acting chief magistrate explained.
"It depends on the personality of the person being appointed. You may be young but you can get along with people, I think that's okay," he said.
President Duterte has 90 days to choose the next Chief Justice following Sereno's ouster, as provided by Section 4, Article VIII of the 1987 Constitution. /cbb
RELATED STORIES:
Carpio on not being SC chief: 'PH sovereignty is more important than any position'
SC rejects Sereno ouster appeal

Subscribe to INQUIRER PLUS to get access to The Philippine Daily Inquirer & other 70+ titles, share up to 5 gadgets, listen to the news, download as early as 4am & share articles on social media. Call 896 6000.