UNA asks 'special operators' to stop dragging coalition into LP-NPC rift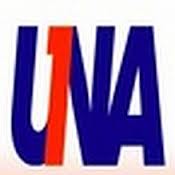 MANILA, Philippines — The United Nationalist Alliance (UNA) on Wednesday asked "special operators" to stop floating information that the Vice President-led coalition was behind the reports of tension between the Nationalist People's Coalition (NPC) and the Liberal Party (LP).
In a statement, UNA secretary general and Navotas Representative Toby Tiangco asked "these operators not to drag UNA into the LP's current predicament with NPC."
He was reacting to LP spokesperson and Eastern Samar Representative Ben Evardone's statement denying problems in the partnership between LP and NPC and accusing UNA of being "at it again."
Tiangco, citing information that there were "text messages circulating claiming UNA was behind the publication" of the reports, said "these special operators are trying to divert the issue."
"The statements were made by NPC officials and published in two major newspapers. We ask these operators not to drag UNA into the LP's current predicament with NPC," he said.
"If the report is true, and we have the highest respect for the professionalism and independence of the newspapers that published the story, then the LP only has itself to blame. It has acted arrogantly and treated its coalition partner like second-class citizens," the UNA official added.
Subscribe to INQUIRER PLUS to get access to The Philippine Daily Inquirer & other 70+ titles, share up to 5 gadgets, listen to the news, download as early as 4am & share articles on social media. Call 896 6000.