Art installation, collection to be unveiled at Museo ni Jesse Robredo
NAGA CITY — This city's Museo ni Jesse Robredo will unveil an art installation made of slippers and an exhibit featuring 60 "faces of Jesse" and memorabilia Sunday, the 60th birth anniversary of the former Naga City mayor and secretary of the Department of the Interior and Local Government.
The new addition to the museum dubbed "Para Kay Jesse" exhibit aims to introduce to the public how Robredo celebrated his birthdays.
Jonel Rabusa, museum curator, personally selected the memorabilia that includes those given to Robredo when he was invited as guest in different events.
Rabusa said that they will also feature 60 photographs of Robredo in the same room where the memorabilia will be displayed. The photographs include Robredo's baby pictures.
The special exhibit will run from May 27 to June 18.
Maila Ochea, 43, was in the museum with family and friends a day before the Para Kay Jesse exhibit.
Ochea, who is now based in Cebu, was Robredo's student during her first year in college at Colegio de Sta. Isabel (now Universidad de Sta. Isabel).
She said that the museum shows the life led by Robredo like how she remembers him.
She also said that she does not remember an instance when Robredo was angry at class.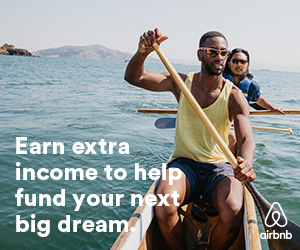 The Sunday event will start with a mass at 8 a.m., followed by the unveiling of the art installation and ribbon cutting of the exhibit at around 9:15 a.m.
Vice President Leni Robredo is expected to grace the occasion before going to an elementary school, also in this city, as a guest in its Brigada Eskwela opening program.
Museo ni Jesse Robredo opened on Aug. 18, 2017, five years after the Piper PA-34 Seneca aircraft carrying Robredo crashed in the sea off Masbate while attempting to make an emergency landing.
It's tribute to the life and participatory approach of governance of the Nagueño leader.
The building stands on what used to be a playground in Naga Civic Center and houses four galleries showcasing his youth and formation, his "tsinelas" leadership, testaments of and letters from relatives and colleagues, and the legacy that he left.
Subscribe to INQUIRER PLUS to get access to The Philippine Daily Inquirer & other 70+ titles, share up to 5 gadgets, listen to the news, download as early as 4am & share articles on social media. Call 896 6000.