Hometown Snapshot
'Adivay': From clan gathering to Benguet feast
LA TRINIDAD, Benguet—From a simple gathering of family members, the "Adivay" (an Ibaloi term meaning coming together) has become the bond that continues to forge unity and cooperation among the tribes of Benguet.
On Saturday, the province opened the Adivay Festival by offering at least 23 native pigs and two cows to the spirits of their ancestors and native gods in a "canao" (native feast) as thanksgiving. Ibaloi, Kalanguya and Kankanaey from 13 towns gathered in this capital for a day of merrymaking and a celebration of their culture and tradition.
Through the Adivay, the highlight of the province's 111th founding anniversary, the people of Benguet also celebrated their triumph over manmade and natural calamities through the years.
Itogon Mayor Oscar Camantiles said Ibalois in his town suffered repression and displacement when Spaniards and Americans started exploring and mining gold at the turn of the 20th century.
"We lost our identity. There were no safety measures and laws that would protect our people [so they could stay in] their own ancestral lands," he said.
Many were also displaced when dams were built in the province starting in the 1950s.
"Landslides are an aftereffect of decades-old mining in our town … but our direction now is taking care of our environment," Camantiles said.
Each town put up a tent to showcase local products during the festival held at a sports center in Barangay Wangal here.
"This gathering is an inspiration for all of us. Adivay helps us to move on despite the hardships," Camantiles said.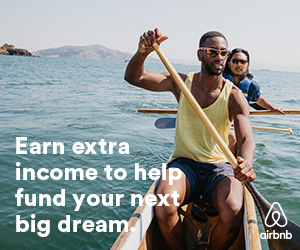 Dolores Galunza, 49, an Ibaloi, finds a deep connection to her community through the Adivay, especially when she joins the "tayaw" (dance of celebration).
In the old days, Adivay was more of an intimate gathering of family or clan members, said Guillermo Fianza, provincial environment officer.
"It is easier to invite people today because of modern technology, but in the old times, the tribal leaders would have to assign an emissary or a "mangawit" to go around the villages, who would walk or ride on a horse, to invite people to the adivay," Fianza said.
Since the horse is an important part of Benguet's social and economic life, the festival always features horses in its activities, such as parades, races and other games.
"From a family reunion, Adivay was [staged] in a larger scale so all of us can gather for a feast. It makes our connection to each other deeper and more meaningful," said Gov. Nestor Fongwan. Desiree Caluza, Inquirer Northern Luzon
Subscribe to INQUIRER PLUS to get access to The Philippine Daily Inquirer & other 70+ titles, share up to 5 gadgets, listen to the news, download as early as 4am & share articles on social media. Call 896 6000.