PACC eyes terror angle in gold jewelry bust at NAIA
The government's anti-corruption body is looking into the possibility that the suspected gold and jewelry smugglers caught at the Ninoy Aquino International Airport (NAIA) were financing terrorist groups or activities.
Presidential Anti-Corruption Commission (PACC) Commissioner Greco Belgica accused what he named as the "Mimbalawang spouses" of being involved in a syndicate that smuggles drugs and jewelry into the country through NAIA Terminal 3.
According to Belgica, the syndicate where the Mimbalawang spouses were involved was only one of eight groups reportedly engaged in smuggling activities at the airport.
"In our estimates, they raised P10 billion from their smuggling activities in an average used to finance terrorist activities. Probably, they have links, insurgents. Basta ito po iyan. The rest will be for further investigation of the PACC," Belgica told reporters in a press conference on Thursday.
"The fundraising activity was for illegal activities. They are part of a group that raises funds for certain groups. They could be terrorists, they could be insurgents," Belgica claimed, adding that the information was from an "A1 source".
In addition, Belgica said that from 2014 to 2017, the couple traveled 133 times to Dubai and Thailand.
The Mimbalawang spouses were apprehended at NAIA Terminal 3 for smuggling 1.9 kilograms of assorted pieces of gold jewelry valued at more or less P6 million, according to Belgica.
A Customs flight supervisor, identified as Lomodot Macabando, was also collared along with the couple after he was linked to the alleged smuggling attempt.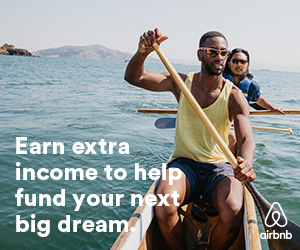 Belgica presented to the media a video showing an unidentified man passing to Macabando a black clutch bag, which was suspected to have contained smuggled jewelry, at NAIA Terminal 3's conveyor area.
According to Belgica, this might have been intended to avoid the payment of proper duties and taxes.
But the couple and Macabando were released from detention by a Pasay City prosecutor for them to undergo further investigation.
The PACC official said the arrested couple were parents of Department of Justice Assistant Secretary Moslemen Macarambon Jr.'s daughter-in-law. 
READ:  Macarambon says he asked BOC once to re-compute taxes for daughter-in-law

Macarambon was tagged in the couple's alleged smuggling activities when Malacañang accused him of "regularly been intervening on behalf of suspected smugglers of gold and other precious jewelry at the Ninoy Aquino International Airport."
But the DOJ official asserted he did not do anything wrong.
Macarambon said his daughter-in-law and her family were held by the BOC in December 2017, and was told  to pay P6-million in taxes for the pieces of jewelry, which had an assessed value of P7 million.
He said he requested a re-computation of the levy for the confiscated items until the tax amount was reduced to P1.38 million.    /kga
RELATED STORY
 Resign or be axed, Duterte tells 2 assistant secretaries
Subscribe to INQUIRER PLUS to get access to The Philippine Daily Inquirer & other 70+ titles, share up to 5 gadgets, listen to the news, download as early as 4am & share articles on social media. Call 896 6000.