Diño told to name congressmen accused of vote-buying
Opposition lawmakers have dared Interior Undersecretary Martin Diño to substantiate his claim that around 100 congressmen have engaged in vote-buying activities during the recent barangay elections.
Gabriela Rep. Emerenciana de Jesus of the Makabayan bloc said Diño should identify the congressmen he was accusing, calling him out for being a "traditional politician."
"Better for Usec. Martin to name names involved in these mentioned [election] anomalies. TraPo at its work again," De Jesus said.
Akbayan Rep. Tomasito Villarin of the Magnificent Seven bloc said Diño should file cases against the congressmen if such anomalies really existed.
"Diño should let his hands do the talking not his mouth by filing cases against those who violated election laws in the recent barangay polls," Villarin said.
He also pointed out that the DILG should have taken action and prevented the anomalies before the May 14 elections, and "not cry out only when it's all over."
Villarin's fellow Magnificent Seven member, Ifugao Rep. Teddy Baguilat Jr., said he would be "fully supportive" of the DILG (Department of the Interior and Local Government) if it was "really serious in filing cases."
But, Baguilat called on Diño to address the concern to President Duterte's party, Partido Demokratiko Pilipino–Lakas ng Bayan.
He said barangay officials have "become highly [politicized] because of PDP-LABAN's federalism campaign," as the officials of the country's smallest political units were made to pledge support for the administration's push to amend the Constitution.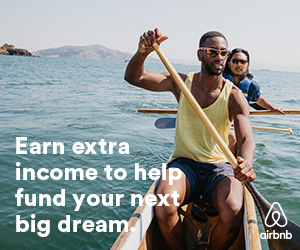 "It's no wonder why many of them now approach solons and LGU execs asking for cash support during elections because [they] consider themselves as party mates and ward leaders of the politicians," Baguilat said.
Speaker Pantaleon Alvarez did not respond to requests for comment.
Diño, in an interview aired by ABS-CBN on Monday evening, claimed the congressmen, as well as around 1,000 local government officials and thousands of barangay officials, have resorted to vote-buying to secure turfs "in preparation for the 2019 elections."
"If they control the barangay captains, of course, they control the entire barangay," he claimed in the television interview.
Subscribe to INQUIRER PLUS to get access to The Philippine Daily Inquirer & other 70+ titles, share up to 5 gadgets, listen to the news, download as early as 4am & share articles on social media. Call 896 6000.