DOT ads controversy not Teo's fault; mistake likely from staff – lawyer
The legal counsel of Department of Tourism (DOT) Secretary Wanda Tulfo-Teo said on Monday that the P60-million ad placements in her brothers' television program aired on PTV-4 was not a mistake of his client but of the staff of the tourism agency.
Atty. Ferdinand Topacio said that Teo would not have approved the DOT advertisements placed on Bitag Media Unlimited, Inc.'s Kilos Pronto program, if she knew firsthand that it was placed in her bothers' program.
"Alam niyo po, si Secretary Teo, kung nalaman niya na 'yong Kilos Pronto pala ay production ng mga Bitag at hosted by her two brothers, eh hindi niya na po itinuloy 'yan.  So someone made a boo-boo somewhere na hindi po siya na-inform," Topacio said in an interview with DZMM on Monday.
While Topacio agreed that placing the DOT ads in Bitag Media Unlimited Inc.'s programs "does not look good," he insisted that Teo and his brothers were innocent.
"I can honestly tell you, hindi po alam ni Secretary Teo," Topacio pointed out.
A Commission on Audit (COA) report said that DOT paid P60 million for ads placed in Kilos Pronto program, which is being shown on government-controlled People's Television Network (PTV-4) as a block timer.
READ: COA: Teo's DOT paid P60M for ads on brother Tulfo's PTV 4 show
In the same radio interview, Topacio announced that Bitag Media Unlimited Inc. would return the money "as a gesture of good will and good faith".
READ: Bitag Media to return P60M pay for DOT ad placements – lawyer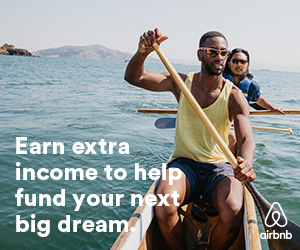 Teo stays
Topacio further said Teo has yet to give a reaction on calls for her ouster. His client nevertheless pointed out that her tenure as DOT Secretary is up to President Duterte.
"Anytime that it appears from the president, that she no longer enjoys the president's trust and confidence, then she would be happy to go," Topacio said.
Several opposition lawmakers in the House of Representatives demanded Teo to resign "out of delicadeza".  On the other hand, party-list group Akbayan has considered filing a case against Teo.
READ: Akbayan mulling raps vs Teo over TV ads
/kga
Subscribe to INQUIRER PLUS to get access to The Philippine Daily Inquirer & other 70+ titles, share up to 5 gadgets, listen to the news, download as early as 4am & share articles on social media. Call 896 6000.