DENGVAXIA MESS
9 senators have signed report seeking charges vs former President Aquino
Nine senators have so far signed a draft committee report that seeks to hold former President Benigno Aquino III and some of his officials liable for the P3.5-billion Dengvaxia mess.
Sens. Manny Pacquiao, Sherwin Gatchalian and Grace Poe, in separate text messages on Tuesday, confirmed signing the draft report prepared by the Senate blue ribbon committee, which is chaired by Sen. Richard Gordon.
"Yes, thank you" was Pacquiao's brief reply when asked if he had signed the draft report.
Gatchalian and Poe, meanwhile, said they had signed it with reservations.
"After further reading the committee report, I don't agree that PNoy [Aquino] is criminally liable," Gatchalian said.
"On the other hand, Garin solely orchestrated and implemented the Dengvaxia fiasco and disregarded the cautious recommendations of his own DOH [Department of Health] staff and medical experts," he added.
Gatchalian was referring to former Health Secretary Janette Garin, who along with Aquino has been tagged by Gordon's panel as among those responsible for  the botched anti-dengue vaccination program first administered during the past administration.
Six other senators have reportedly signed earlier the draft report. They are Gordon, Majority Leader Vicente "Tito" Sotto III, and Sens. Gringo Honasan, Juan Miguel Zubiri, JV Ejercito and Nancy Binay.
Gordon said he was expecting at least 10 senators to sign the draft report.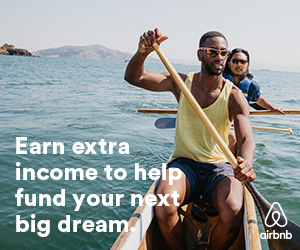 Once it gets the required signatures of a majority of committee members, the report will then be transmitted to the plenary for deliberations.
Aquino, in an earlier interview, insisted they were not aware of the supposed danger when his administration decided to purchase the vaccine.
He said the fund for Dengvaxia was obligated in 2016 – or a year before Sanofi Pasteur warned in November 2017 that the vaccine might be potentially harmful if administered to individuals not previously infected with dengue.
"Kelan ba na-obligate? 2016. Kelan nag-warn yung Sanofi? Ano yung sinabi nila ng umpisa? Wala yan downside na yan, walang danger," Aquino said, referring to pharmaceutical giant Sanofi Pasteur  that manufactured the vaccine.
"Yung sinasabi ngayon eh baligtad sa sinabi noong araw," the former leader added. /atm
Subscribe to INQUIRER PLUS to get access to The Philippine Daily Inquirer & other 70+ titles, share up to 5 gadgets, listen to the news, download as early as 4am & share articles on social media. Call 896 6000.