Manila Water to upgrade Boracay sewer system
Manila Water is upgrading its water and sewage system in the world-famous resort of Boracay to help address the sewage woes hounding the island.
Manila Water, through Boracay Island Water Company (BIWC), has earmarked more than P4 billion for the water and sewerage system improvement projects.
BIWC, a joint venture between the Ayala-owned Manila Water and the Philippine Tourism Authority, took over the Boracay Water and Sewerage Service in January 2010, with a 25-year concession.
The Boracay Foundation Inc., one of the groups that lobbied for the entry of Manila Water to Boracay, said BIWC had significantly addressed the sewerage problems that had plagued the island.
Lack of efficient sewage systems had been identified as among the causes of pollution on the island and surrounding waters.
Manila Water recently partnered with Calasiao Water District in Pangasinan, and signed a contract to provide wastewater services and bulk water supply to Ilagan City in Isabela.
Overseas projects
Overseas, Manila Water has acquired a stake in Eastern Water Resources and Development Management Public Co. Ltd., a publicly listed Thai company, and has also expanded to Yangon, Myanmar, and Bandung, Indonesia as part of its plan to meet an ambitious profit target by 2020.
Manila Water president and CEO Ferdinand dela Cruz said such an expansion would contribute to the company's goal of achieving a P11.5 billion net income by 2020.
"We are eager to share our service quality and technical expertise to these markets—expertise that Manila Water has developed over the last 20 years," Dela Cruz said.
Metropolitan Waterworks and Sewerage System (MWSS) administrator, Reynaldo Velasco, credited Manila Water's successful expansion to the Public-Private Partnership (PPP) instituted by former President Fidel V. Ramos in 1997.
"Water PPP can work in many places provided the regulatory framework is clear, transparent and consistent," Dela Cruz said.
MWSS lauded Manila Water for expanding to Isabela, Pangasinan, and to Thailand, Indonesia, Vietnam, and Myanmar.
"This is indeed a milestone in the history of our water system," Velasco said. "We take pride of Manila Water's ever-growing presence not only in our country but in other parts of Asia, as well."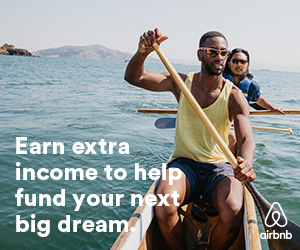 Subscribe to INQUIRER PLUS to get access to The Philippine Daily Inquirer & other 70+ titles, share up to 5 gadgets, listen to the news, download as early as 4am & share articles on social media. Call 896 6000.